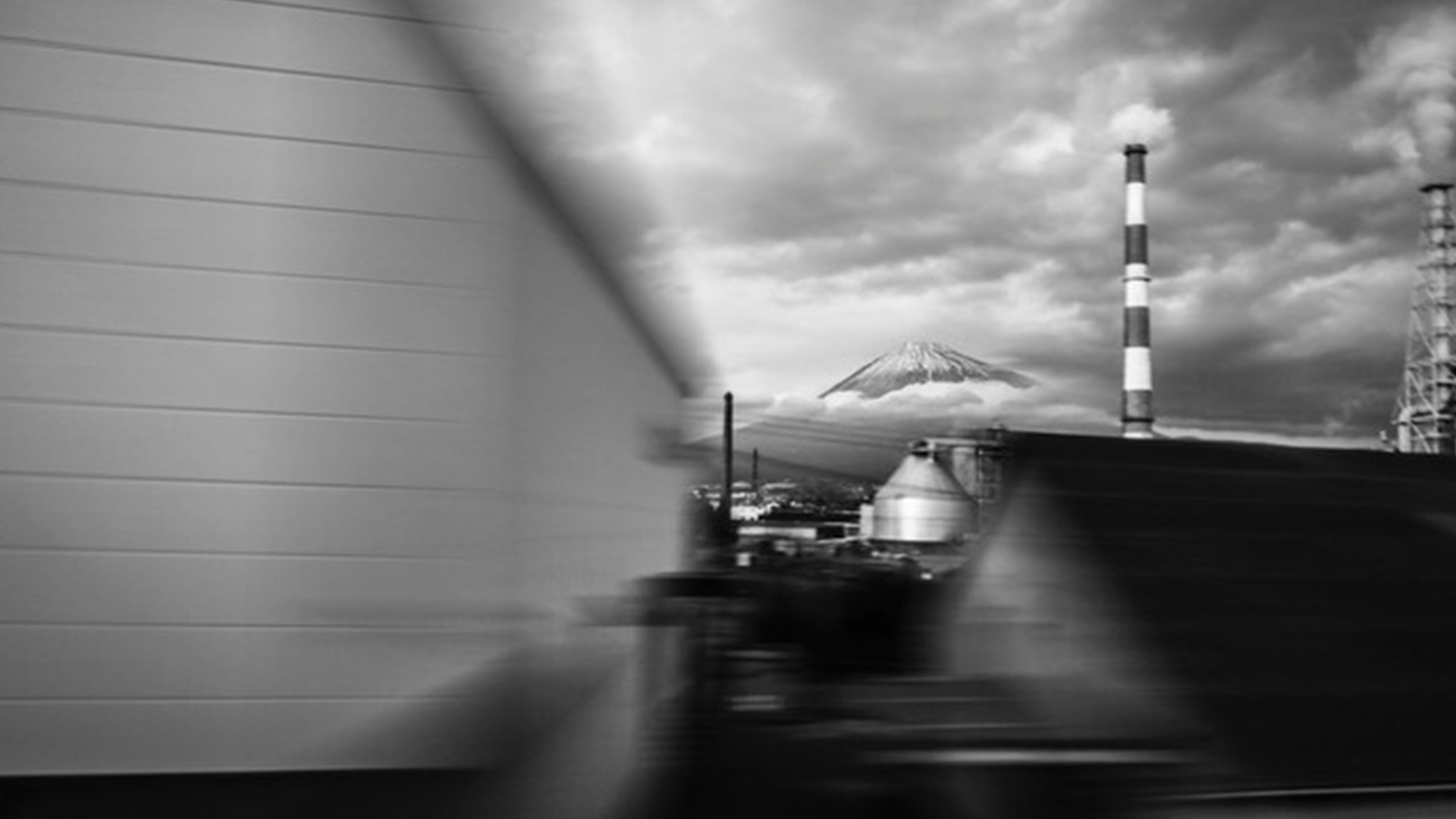 Yukinori Tokoro, a leading expert in fine art photography, and Live Publishing Co., Ltd. have created NFT artworks of Mr Tokoro, who was selected as a representative of Japan and released them on XANALIA, a next-generation NFT marketplace for AR/VR developed by NOBORDER.z FZE (Representative: RIO TAKESHI KUBO).
■ About the NFT
Yukinori Tokoro is a world-renowned photographer who has been active in international magazine features and solo exhibitions. He was selected as the Japanese representative for "New Expressions of the World" at Photokina 92, the world's largest photography fair in Cologne, in 1992. Yukinori Tokoro has selected the most famous works from his representative series "Einstein Romance" (14 works), "ONE SECOND" (53 works) and "Rabbit Girl & Black Rimmed Eyeglasses" (34 works) and released them as NFTs on the NFT marketplace "XANALIA" for the first time in the world.
「Einstein Romance」 series
A series of works on the theme of time, taken from a bullet train travelling at 300 km/h, as a tribute to Einstein's theory of relativity, including two works from the MoMA collection.
「ONE SECOND」 series
A series of works expressing the city (Shibuya, Ginza, New York, Paris, Montreal), fashion, dance, and esoteric Buddhism within the flow of one second, including two works used at the Paris Collection and the beginning of the press pamphlet for HIROKO KOSHINO.
「Rabbit Girl & Black Rimmed Eyeglasses」
As with the other works in this series, the theme was time. A collaboration with the model's beloved daughter.
This work will be exhibited in a virtual museum in XANA, the NFT virtual space developed by NOBORDER.z, and users will view it using VR or smartphones.
■ Sales link
【NFT Store】
https://xanalia.com
【Artist Page】
https://xanalia.com/artist/60ffb65b9d22af09aaf17242
■ Yukinori Tokoro
After graduating from Osaka University of Arts with a degree in photography, he began working as a freelance photographer in magazines, advertisements, and photo books.
In fashion, he has worked on posters in Germany and England and Japan, including photographs of models for fashion
magazines. His unique perspective towards the world has earned him a high reputation worldwide. From his early works, he has been presenting fantasy works of angels and fairies. His famous front covers include Tsuyoshi Kitazawa, Shigeo Nagashima, Coach Ivica Osim, Stojkovic, Bob Sapp, and speed skater Shimizu. The advertising consists of Cartier, Coca-Cola, Alan Silverstein, Michiko Koshino, Hiroko Koshino, WEST (Germany), HERB & SPICE COMPANY (London), Fuji TV, Nippon TV, TV Asahi, Shikoku Digital Tsuka, Panasonic, Nike, Canon, Casio, PARCO Theater, Mitsubishi Electric, and Mitsubishi Electric, Levi's, Japan Riva, etc. In 2007, I created six sets of posters for the World Figure Skating Championships, featuring Miki Ando, Mao Asada, Yukari Nakano, Daisuke Takahashi, Nobunari Oda, and the ice dance pair of Kido and Watanabe. His miraculous works, which have a unique worldview and seem to float between reality and unreality, have surpassed the photography framework. He has received high praise from various fields as an individual artist in the world.
In 2007, he decided to reset his career as Yukinori Tokoro for the first time with a compilation of his works, "CHIAROSCURO: A Genealogy Leading to Angels," published by Bijutsu Shuppansha in 2006.
In 2007, he began a new phase of his career as Yukinori Tokoro, focusing on the monochrome landscapes of Shibuya, Tokyo. In 2008, he started working on the One Second series, which incorporates a different concept of the time axis than the moment. In the autumn of 2008, he held his solo exhibition "Shibuya One Second Moment and Eternity" in Shibuya. In May 2009, he was featured in Eyemazing (a Dutch fine art photography magazine) for his "Shibuya one second" series, and in spring 2012, he was featured in the same magazine for his new nude series.
He is currently working on a series of articles for CAPA (Gakken) in Japan, titled Slow Photo, starting with the October 2011 issue. From April 2014 to March 2019, he was appointed as a visiting professor at Osaka University of Arts, where he lectures at local governments and takes photographs on the theme of time. Since then, he has been asked to give many lectures and performances by local governments and corporate universities such as Hiroshima, Takamatsu, and Kagawa Universities. As an artist, he continues to present his work on time in solo exhibitions and books.
■ Portrait of Yukinori Tokoro
Tokyo Ska Paradise Orchestra, Yumi Matsutoya, Shigeru Sugiura, Patrice Leconte, Yasushi Machida, Tadanori Yokoo, Taro Okamoto, Akihiro Miwa, Gackt, Fumiya Fujii, Yasuyuki Suto, Tetsuya Kumagawa, Tamio Kusakari, Cornelius, Original Love, BUCK-TICK, Taro Okamoto, Fujio Akatsuka, Hinano Yoshikawa, Shinji Takeda, Kyoko Fukada, Etsushi Toyokawa, Hitomi Kuroki, Honami Suzuki, Hiromi Nagasaku, Kyoko Fukada, Kyoka Suzuki, Toshiaki Karasawa, Kunie Tanaka, Manami Konishi, Tatsuya Fujiwara, Kyoko Koizumi, Eri Fukatsu, Goro Kishitani, Koichi Sato, Tomoya Nagase, Makiko Esumi, Kyozo Nagatsuka, Takashi Fujii, Seiichi Tanabe, Ryuichi Sakamoto, Haruomi Hosono, Flipper's Guitar, Shigeo Nagashima, Sadaharu Oh, Dragan Stojkovic, Michael Schumacher, Mika Hakkinen, Hiroyasu Shimizu, Tsuyoshi Kitazawa, Hidehiko Yoshida, Mao Asada, Daisuke Takahashi, Keisuke Honda, Coach Osim (in no particular order), and many others.
关于XANALIA
XANALIA, developed by NOBORDER.z FZE and managed by XANALIA LIMITED, is an NFT marketplace that is currently attracting global attention, and ranked as the "No. 1 NFT Marketplace with high expectations" in Japan. By incorporating NFT and DeFi (decentralized finance), which are the fastest growing areas in the blockchain market, the diluted potential market capitalization temporarily exceeded $1.4 billion (about 165 billion yen) in just one month after its launch on March 7, 2021.
And even now, following the virtual currency market crash, it maintains a high value of $400 million (approx. 44 billion yen), indicating the high level of global attention.
The company has released several epoch-making NFTs globally, including an NFT of a virtual fashion show during Milan Fashion Week 2021, an official NFT artwork of Hokusai Katsushika, one of the greatest Japanese artists the first program-linked NFT in the Chinese TV drama industry.
■ About Live Publishing Co.
We are a publishing company with the theme, "Actively involved in what's happening globally, and giving back to society a vibrant sense of joy. Established in January 2021, the company is based on publishing and seamlessly developing various businesses.
Official website: https://livepublishing.co.jp/
■ NOBORDER.z
We are a next-generation entertainment technology company with a vision of a "More Wonders No Borders". The company's vision is to create a world without borders, and it operates in five countries around the world, with offices in New York and Dubai. The company's business combines cross-reality technologies using VR and AR, blockchain, NFT and AI with entertainment.
■公司简介
| | |
| --- | --- |
| 公司名称 | NOBORDER.z FZE |
| 地点 | Business Center,  AI Smooch Building, UAQ Free Trade Zone, Umm AL Quwain, UAE. |
| 商业 | 开发VR、XR、AI、NFT和区块链技术和管理服务 |
| 首席执行官 | 里约-久保武夫 |
| 网站 | https://www.noborderz.com |
联系