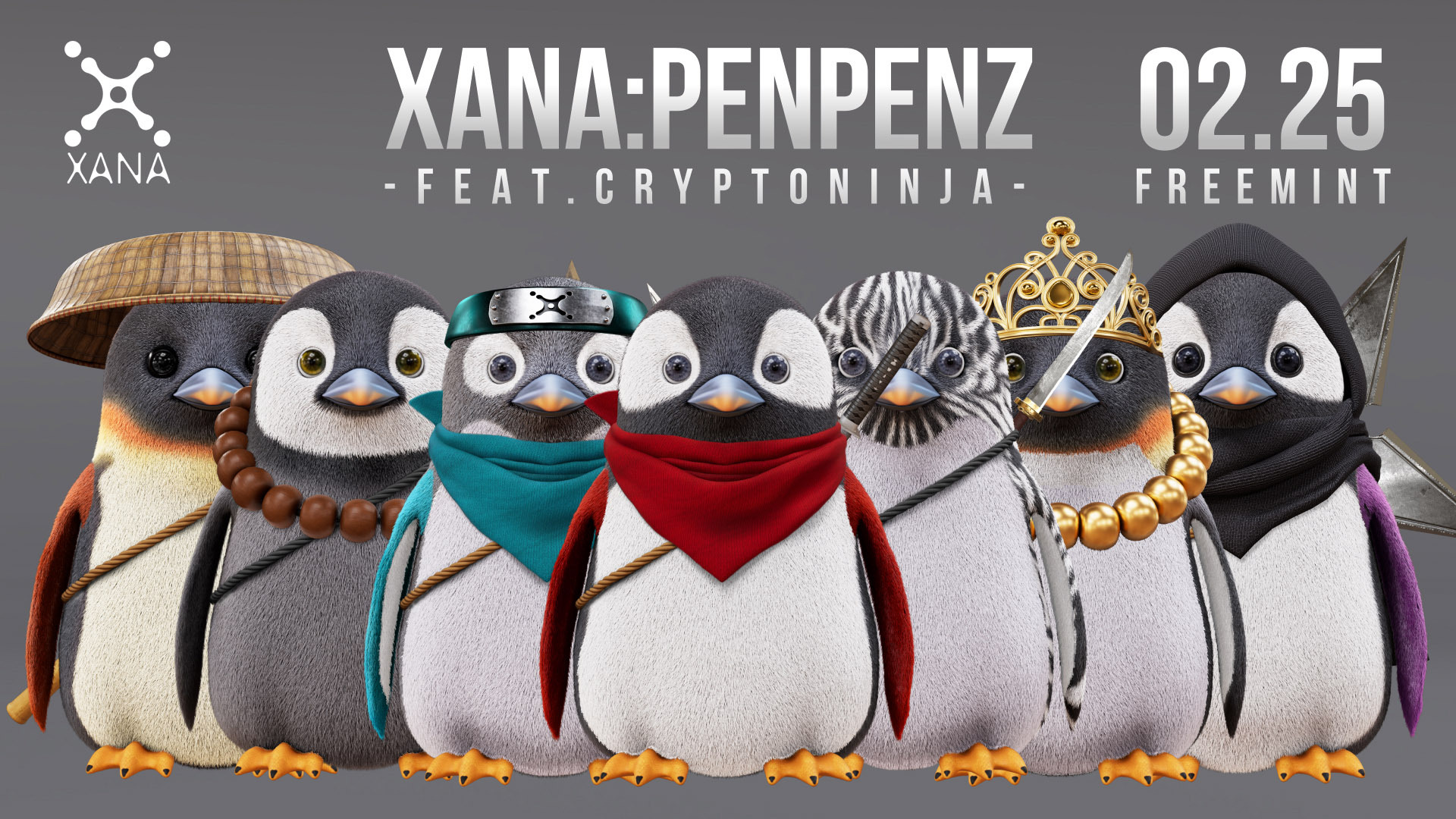 ​Japan's largest free-mint NFT ever. XANA: PENPENZ x CryptoNinja launch on 25th Feb. 1,000 Extra AL slots are now available.
XANA succeeded at 2 large-scale NFT launches in 2022, XANA: Genesis & XANA: Land, and sold more than 3500 ETH in total.
While major NFTs have had their prices crushed, XANA's NFTs perform above 17x above their minting price.
To bring XANA to a broader global market, XANA collaborates with the CryptoNinja Family and its founder Ikehaya (who is also a marker of the most extensive Japanese NFT collection CNP, LLAC, APP) to launch XANA's iconic character of Penguin "PENPENZ"
Ahead of its launch on 25th Feb 1,000 NFTs will be provided to anyone on SNS, while 3,000 NFTs will be allocated to community contributors.
The largest free-mint NFT project in Japan will shake the worldwide NFT market.
✅ Follow
https://twitter.com/rio_noborderz
✅ Join
https://discord.gg/xana
✅ Like & RT
https://twitter.com/XANAMetaverse/status/1620017207538483200