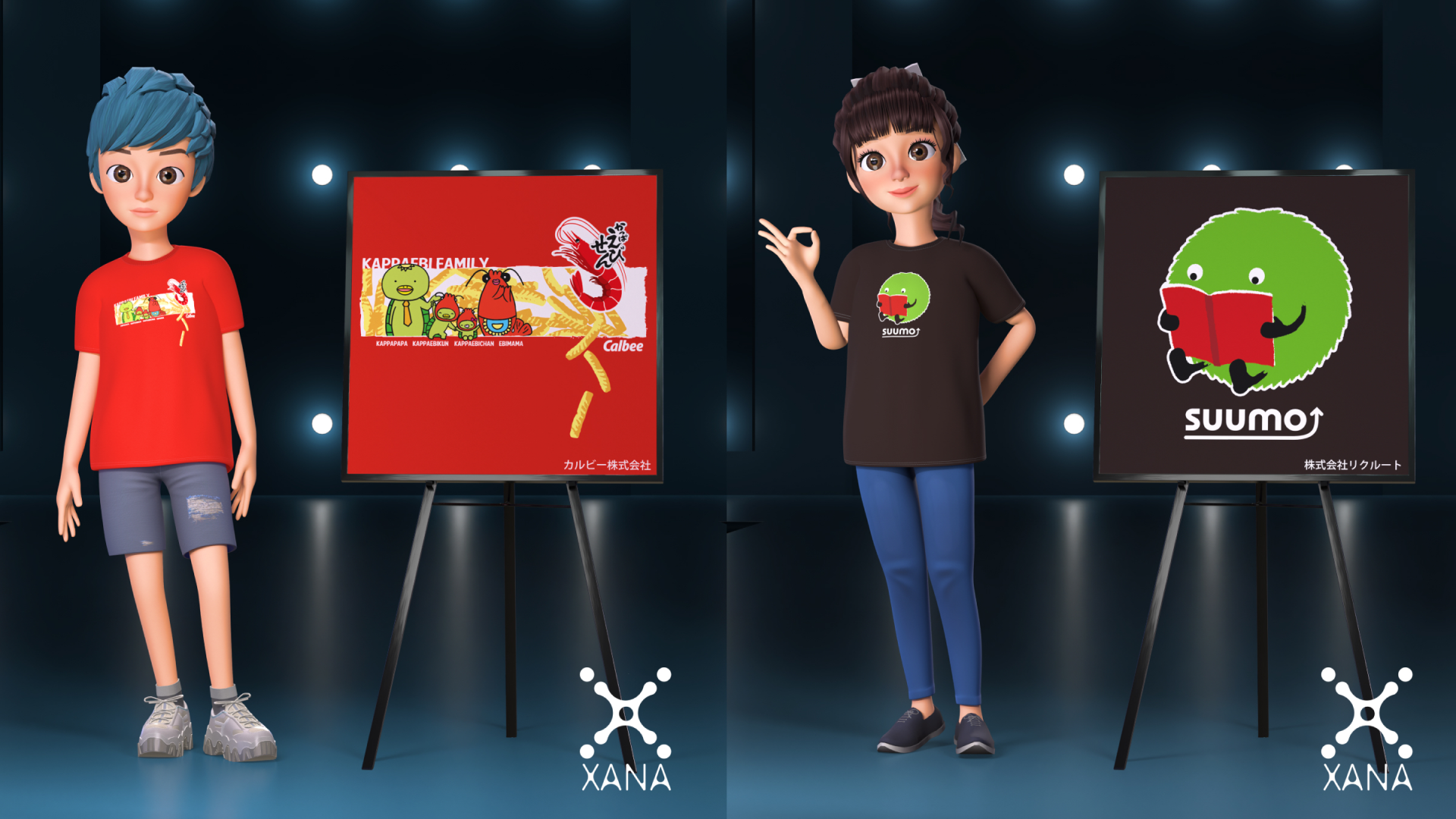 Japan's leading companies are collaborating with XANA in the Metaverse.
NOBORDER.z FZE (CEO: RIO TAKESHI KUBO / hereafter referred to as "NOBORDER.z"), in cooperation with ZELS Corporation (President: Kenji Taguchi / hereafter referred to as "ZELS"), has announced the worldwide release of "Corporate Collaboration® T-shirts" in the Web3 metaverse as NFTs for avatars to wear.
This project will reproduce the "Corporate Collaboration® T-shirts" in the metaverse so avatars in the Web3 metaverse "XANA," which is attracting worldwide attention, can wear them and convert them to NFT.
ZELS, the owner of the trademark, will plan and design the "Corporate Collaboration® T-shirts". ZELS brings over 30 years of experience, producing apparel for more than 1,000 companies in other industries, including major apparel distributors. These companies include "Potato Chips and Jagarico" by Calbee and "Sumo" by Recruit Co.Ltd., along with various stationery manufacturers, restaurant chains, and more than 16 well-known brands.
The "Corporate Collaboration® T-shirts" featuring the logos and illustrations of leading Japanese companies and their products and services will be available as NFTs on the XANALIA NFT marketplace of the XANA metaverse, allowing NFT buyers to freely dress up their avatars in the "XANA" metaverse.
Through Web3, Metaverse, and NFT, currently the world's most popular business domains, participating companies can expand their global visibility and prove their credibility without holding inventory through the unique NFT mechanism. The companies can demonstrate to the global market the potential of new lifestyles, business models, and the next generation of digital fashion through this initiative. In the future, the companies also intend to develop a next-generation concept of NFT that integrates real stores and Metaverse.