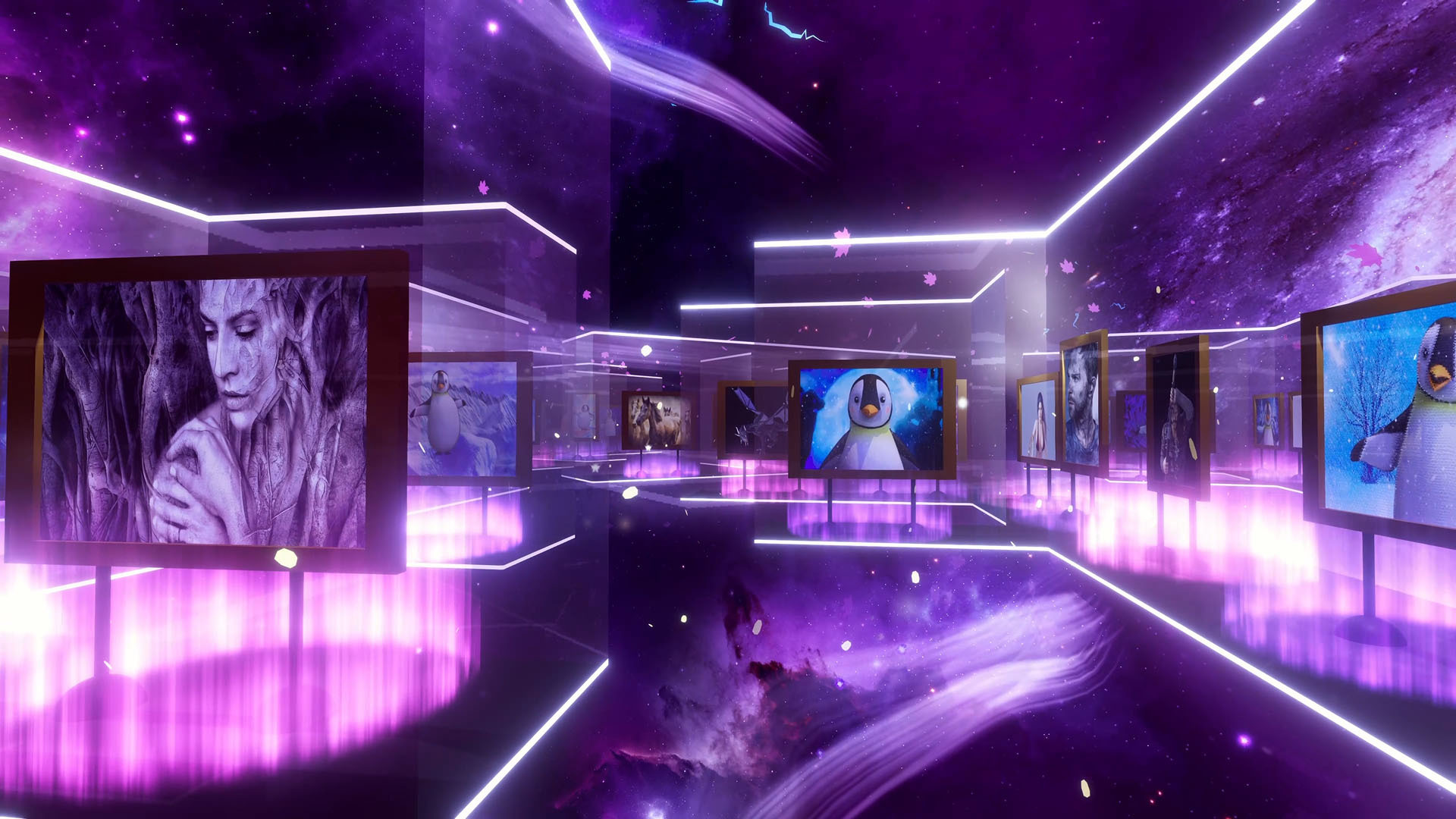 The expanding crypto assets economy and the immensely growing exchange of NFTs among crypto users and corporations have revolutionized the NFT marketplace. Crypto traders can possess ownership of their digital goods through crypto tokens on a blockchain-based platform.
NFT represents non-fungible tokens unique and distinguishable objects like digital art collectibles, sports cards, unique gaming objects, or virtual real-estate.
XANALIA NFT Marketplace is LIVE!
The NFT marketplace is outpacing the physical trading space because the possession of crypto-collectibles is more confident due to the distinguishable property of NFTs.
XANALIA NFT marketplace is live with a collection of intuitive NFT arts from the various NFT artists across the world. The marketplace is the first one of its kind with AR/VR integration, allowing users to interact with NFTs in a whole new way. The incorporation of advanced technologies including AI makes the XANALIA marketplace best in all senses.
The marketplace based on Binance Smart Chain allows the NFT community to trade their NFTs in a more secure, trustless & fast way; it not only empowers gamers to collect their much-needed items but to creators too so they can launch their new items to massive potential buyers through our NFT Generator service.
For now, buyers will be able to buy NFTs listed on sale at:
Fixed-price
Auction service will be implemented within the near future and then buyers will be able to place bids on NFT listed for auction till its time expires; once auction time expires, the highest bidder fixed price. The auction gets the listed NFT, and its seller will receive the price.
We also provide a protocol to ensure the copyrights of each NFT are created & traded on our platform, where the community collectively will be granting & protecting copyrights of each NFT through a smart contract level governance mechanism.
Key Features of XANALIA NFT Marketplace
Decentralized NFT marketplace
Build your store and create NFTs
Trade NFTs on-chain
Copyrights protected NFTs
The XANALIA NFT marketplace comprises many unique features, including:
NFT Generator: It allows users to create their NFTs and launch them on our platform for trade. In XANALIA, we have a smart contract-based protocol that allows NFT creators to publish their newly designed, attractive, and potential NFTs. Once the community ensures copyrights, it is allowed to be traded on our platform.Users don't have to code anything or deploy their smart contracts to launch their NFTs; they will be able to use our deployed core system contracts to create their NFTs.To make this process smoother and quicker, we'll also be releasing our NFT Generator SDK, so creators using SDK can easily create, verify and list their NFTs on sale.
NFT Showcase: In XANALIA collectibles, we will give users the digital experience in which they can collect various types of NFTs, which can be Avatars, weapons, accessories, or anything. We will have multiple features using which users can showcase their collections online or to their friends in Virtual and the Real-world using AR and VR.
How XANALIA NFT Creators are Benefitted?
As an NFT store owner, apart from setting the price of your NFT while placing it for sale, you will also be able to set a certain percentage of the fee upon all your store's NFTs so whenever his NFT is traded, you will get a fixed percentage of its price.
The same is the case with the NFT creator if your NFT creation is sold and you receive the mentioned price in terms of the ALIA token. Further, when the person who bought the NFT from you sells it to someone, you get a fixed share of 2.5% from the NFT price and it goes on for a lifetime. So, NFT creators are entitled to a lifelong reward for their NFT creation.
For example, Consider a user selling an item for 100 ALIA. With a 2% seller fee, the buyer would pay 100 ALIA for the item and 2 ALIA would go to the Creator(you), meaning the seller would receive 98 ALIA. XANALIA provides its marketplace infrastructure for free it is free to get started setting up a marketplace and using our platform.
Submit your NFTs and Enjoy the Marketplace Collaboration Benefits
Our NFT store is open to NFT artists across the world for the submission of their astonishing artworks. Add your NFTs to the exhibition and allow users to buy them.
We are featuring top NFT artists and the most exclusive NFTs. We aspire to build an extensive NFT marketplace with the best minting, buying, and trading experience.
The NFT marketplace holds enormous potential because the widespread use of non-fungible tokens within the gaming space and other platforms is on the upswing. However, publicity may be a significant NFT adoption barrier.
In contrast, crypto assets trade publicly, NFTs trade privately. Ironically, the blockchain technology and increasing use of cryptocurrencies—set the stage for accepting NFTs.