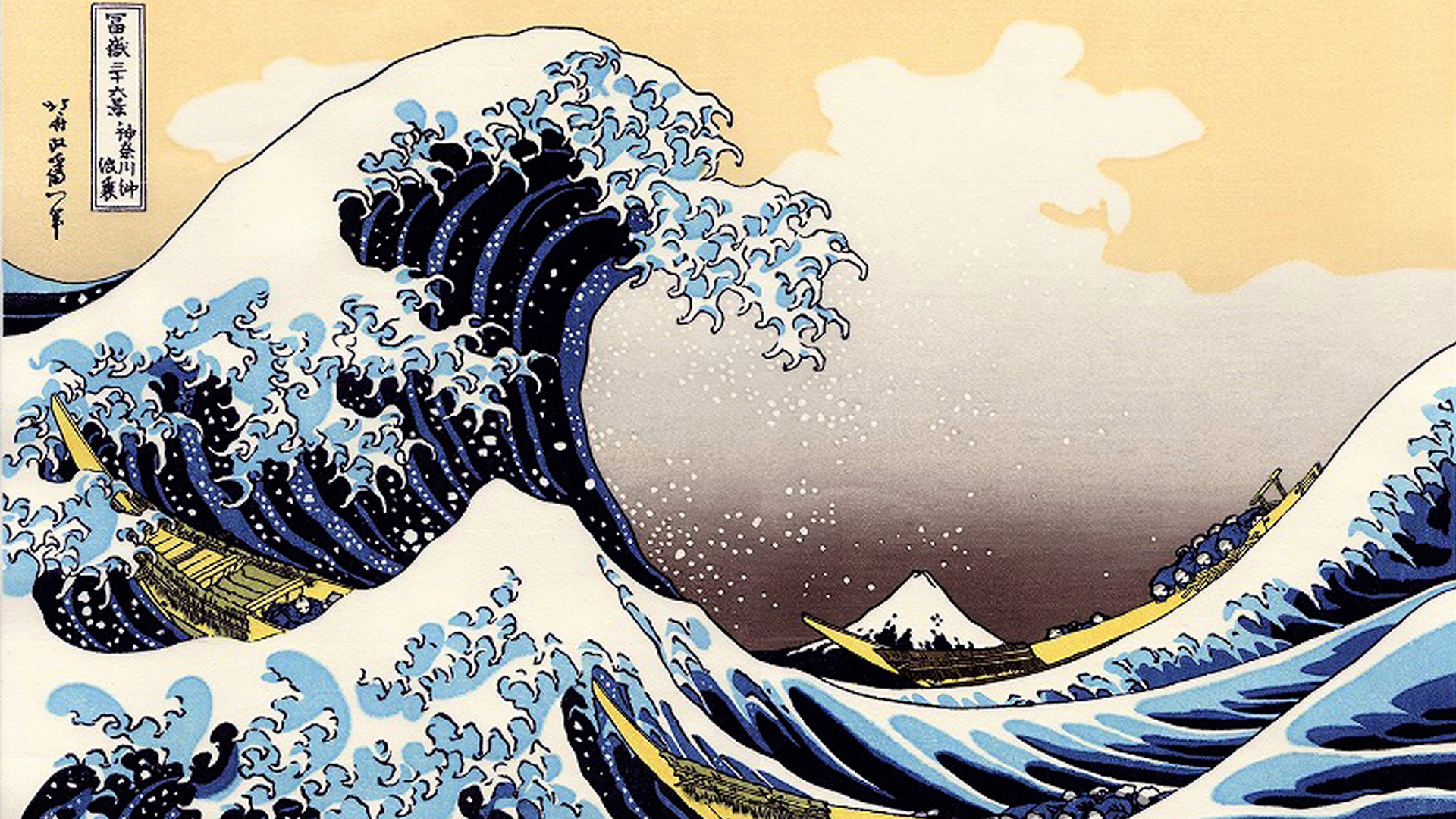 Koichi Nakata (MEIBIS +), a video artist who handles the digital processing and collection of ukiyo-e, and Live Publishing Co., Ltd., is known for "Kanagawa Okinami Ura" and other works by Katsushika Hokusai "Fugakusanjuro". XANALIA, the AR / VR compatible NFT market, developed by NOBORDER.z FZE (Japanese name: No Borders) (Representative: RIO TAKESHI KUBO), a next-generation entertainment technology company, released the NFT artworks of "Kei" (46 figures in total).
■ About the NFT
The "Fugakusanjurokkei" (46 figures in total), which is famous for "Kanagawa Okinami Ura" etc. is a collection of Fuji illustrations (large format Nishiki-e) which was published in 1831-34 (Tempo 2-5) by Katsushika Hokusai. This NFT consists of digital still images owned by Mr Koichi Nakata and all 46 figures that Mr Nakata has applied motion processing to. It will be released as the world's first official NFT of Katsushika Hokusai, which has a worldwide reputation.
(Kouichi Nakata) Many ukiyo-e prints are not of high quality as a popular culture, so the beauty of prints is impaired, such as colour burn, damage, colour shift, worm-eaten, and stains. There are many. Hokusai's work, which is currently said to be the first edition, is priced at tens of millions of yen.
The images to be released this time are scanned, modified and restored in various editions by utilising the technology acquired by our original 28 years of ukiyo-e image restoration, securing copyrights, and the network with antique art owners built during that time. -It has been revised and has been evaluated as the closest digital art to the first edition.
In addition, this work will be exhibited at the virtual museum in the NFT virtual space XANA developed by NOBORDER.z, and users will be able to view it on VR and smartphones.
■ Sales link
https://xanalia.com/artist/60ec85d177e852a2dfe0a65f
■ About the original author
Katsushika Hokusai is an ukiyo-e artist in the late Edo period and one of the representatives of Kasei culture. His representative works include "Thirty-six Views of Tomitake" and "Hokusai Manga", and he is a world-famous painter. In 1999, he was the only Japanese to rank 86th in the "100 People in the World Who Made the Most Important Achievements in the Last 1000 Years" project of the American magazine "Life"..
■ About XANALIA
XANALIA is an NFT marketplace that is currently attracting worldwide attention, with the number one expected NFT marketplace in Japan. Developed by NOBORDER.z ZFE and operated by XANALIA LIMITED. With the introduction of NFT and DeFi (Decentralized Finance), which are currently the fastest growing areas in the blockchain market, the diluted potential market capitalization is temporary $ 1.4 billion in just one month after launch on March 7, 2021. It has exceeded (about 165 billion yen) and remains at 400 million dollars (about 44 billion yen) even after the collapse of the virtual currency market, showing its high level of worldwide attention.
Global breakthroughs such as NFT of virtual fashion shows developed in Milan Fashion Week 2021, official NFT artwork of Katsushika Hokusai, the highest peak of Japanese artists, and the first program-linked NFT Chinese large-scale TV drama world Refrain from releasing many popular NFTs.
■ About the creator
Nakata calf (MEIBIS Tasu)
(Koichi Nakata)
first attache type PC developed world in 1985 (manufacturing Melbourne).
April 23, 1992 Development of the second CD ROM writer in Japan (Nikkei Sangyo Shimbun, page 1 article published).
November 1, 1993 Announcement of composite photography technology (Nikkei Sangyo Shimbun article announcement).
With the above development and release, images will be edited, modified, repaired, and converted to CDR.
For the release of this CDR photo book, many images were needed, and at the same time, it was essential to secure the copyright.
In the process of collecting as described above, I came to meet many ukiyo-e and antique art owners and also worked on repairing and repairing damaged works.
In addition, many users want the copyright of such images, and they are now on sale as CDR works.
Among the antique art, many of the colour prints are ukiyo-e prints, so this is the main product.
Other works (scanning + correction restoration + colourisation) include antique art images centred on Japan, original antique photographs (each field), and old drawing prints in each area.
■ About Live Publishing Inc.
A publisher with the theme of "actively engaging in what is happening in the world and returning lively joy to society." Based on publishing, we will seamlessly develop various businesses. It was established in January 2021.
■ NOBORDER.z
We are a next-generation entertainment technology company with a vision of a "More Wonders, No Borders". The company's vision is to create a world without borders, and it operates in five countries around the world, with offices in New York and Dubai. The company's business combines cross-reality technologies using VR and AR, blockchain, NFT and AI with entertainment.
■ Company Profile
| | |
| --- | --- |
| Company Name | NOBORDER.z FZE |
| Location | Business Center, AI Smooch Building, UAQ Free Trade Zone, Umm AL Quwain, UAE. |
| Business | Development of VR, XR, AI, NFT, and blockchain technologies and management services |
| CEO | Rio Takeshi Kubo |
| Website | https://www.noborderz.com |
■ Contact