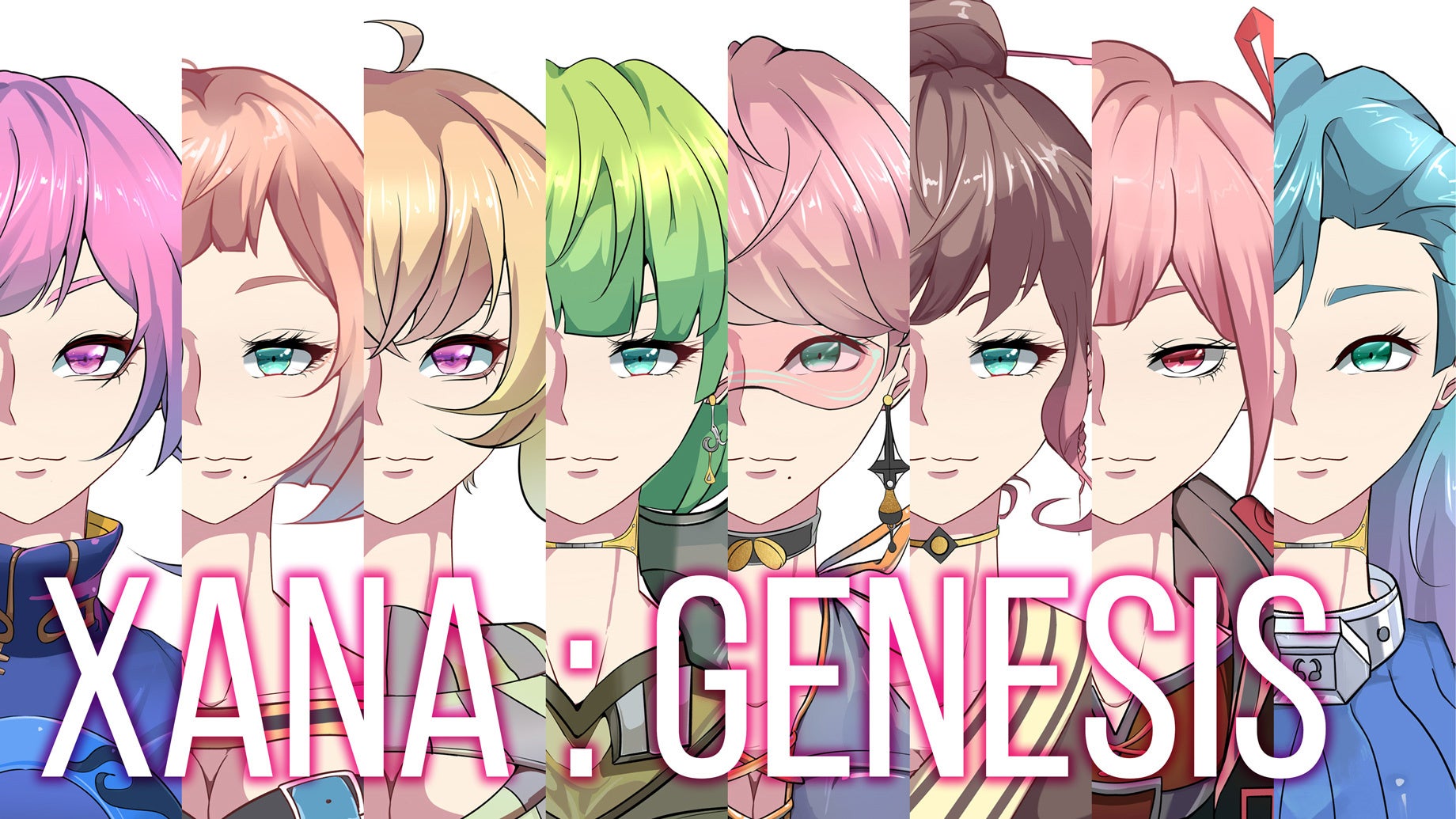 XANA, a Web 3.0 metaverse developed by NOBORDERz (CEO Rio Takeshi Kubo) announced on July 24 that it has sold out 10,000 units of its partners for the metaverse using its unique AI (Artificial Intelligence) engine as NFT. At the same time, the company started its secondary distribution on OPENSEA.
XANA:Genesis is the first full original NFT released by XANA Metaverse, which has already sold out NFTs of world-famous titles such as Ultraman and Astro Boy.
After successively introducing cutting-edge products to the world with Metaverse, NFT Marketplace, and blockchain games, XANA has now released its own AI engine, code-named Prophet, which took two years to develop and is now available for use in XANA Genesis,a revolutionary "partner of the Metaverse evolving with artificial intelligence" as NFT.
The timing of the event, on the weekend after the simultaneous listing on four of the world's top crypto asset exchanges, made it possible to sell 10,000 units that were sold out immediately on the general sales day. The general sale price was 0.1 ETH (22,000 Japanese yen at the price on the 24th). Currently, secondary distribution has started at OpenSea.
The reveal ( unveiling of the NFT) will take place on July 29th, followed by the opening of the page where you can communicate with the AI in August. In addition to this, the NFT collection is a completely new concept full of various utilities such as bringing many benefits to the XANA metaverse lands (land) and GameFi (blockchain game).In the future, through additional updates and patches, we will be able to make voice conversations, moving animations, and other new features.,.NFT has the potential for unlimited evolution.
■ About XANA:Genesis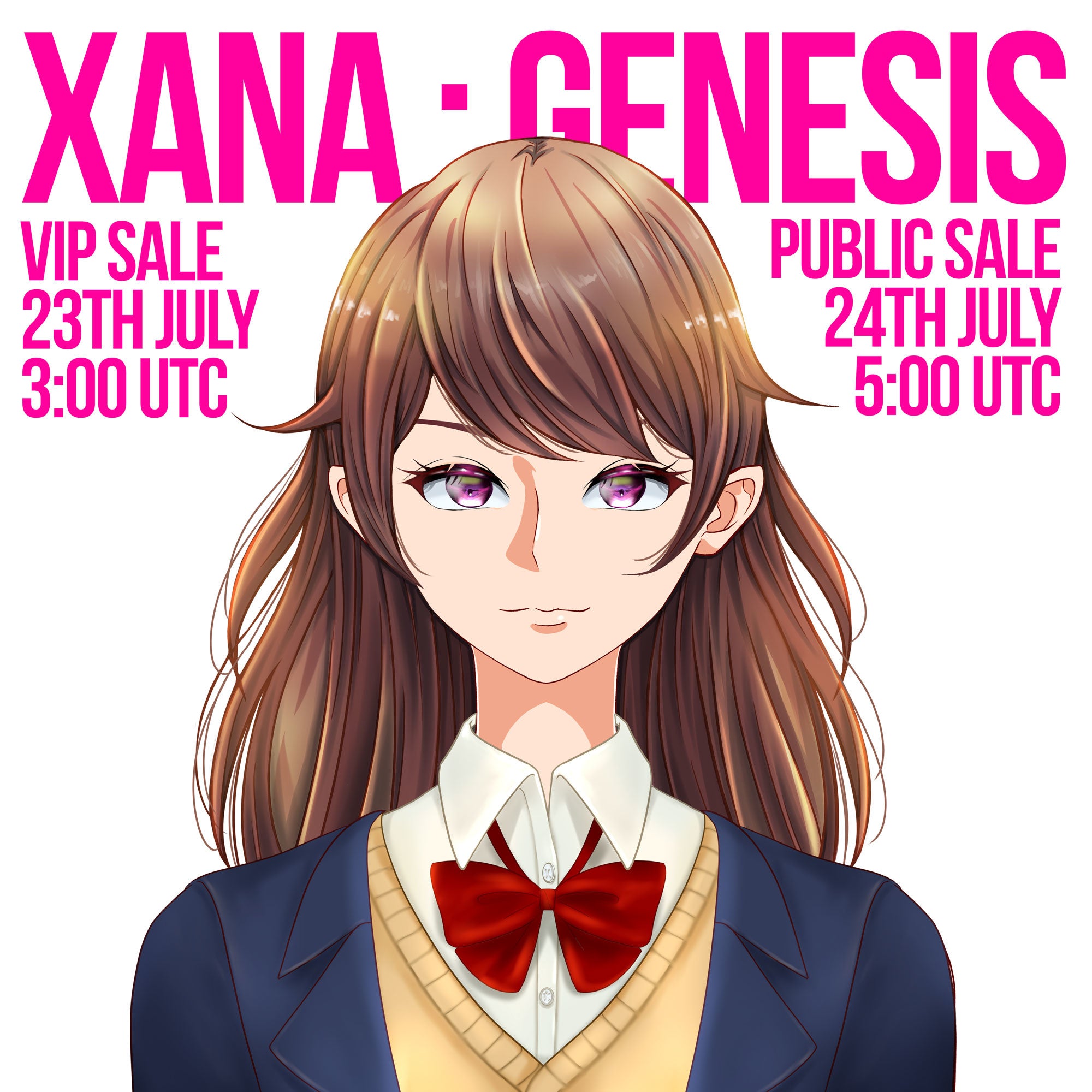 An innovative NFT collection with a total of 10,000 units with AI communication and numerous utilities for land and GameFi (blockchain game) in the XANA metaverse.
■ About XANA
NOBORDER.z has developed XANA as an NFT-based metaverse platform with blockchain infrastructure. We provide various products, services, and technologies so that users, companies, and IPs can freely perform multiple activities on the Metaverse. It is currently one of the world's most popular metaverse platforms, announcing amazing collaborations such as the Koto Heartfull Museum, which aims to promote the Tokyo Olympics and Paralympics, Milan Fashion Week in Italy, ULTRAMAN, Astro Boy x local government, and many more.On July 20, 2022, the company was listed simultaneously on four of the world's top crypto asset exchanges.
XANA has started an official LINE to receive the latest XANA news! Please click here to add a friend.
■ XANA Metaverse App(public alpha version)
■ About NoBorderZ
NoborderZ is a next-generation entertainment technology company with a vision of "a world without borders" and operations in five countries worldwide, centered in New York, the USA and Dubai. The company operates a business that fuses entertainment and technology, including a metaverse based on blockchain technology and an NFT platform.
■ Contact Information