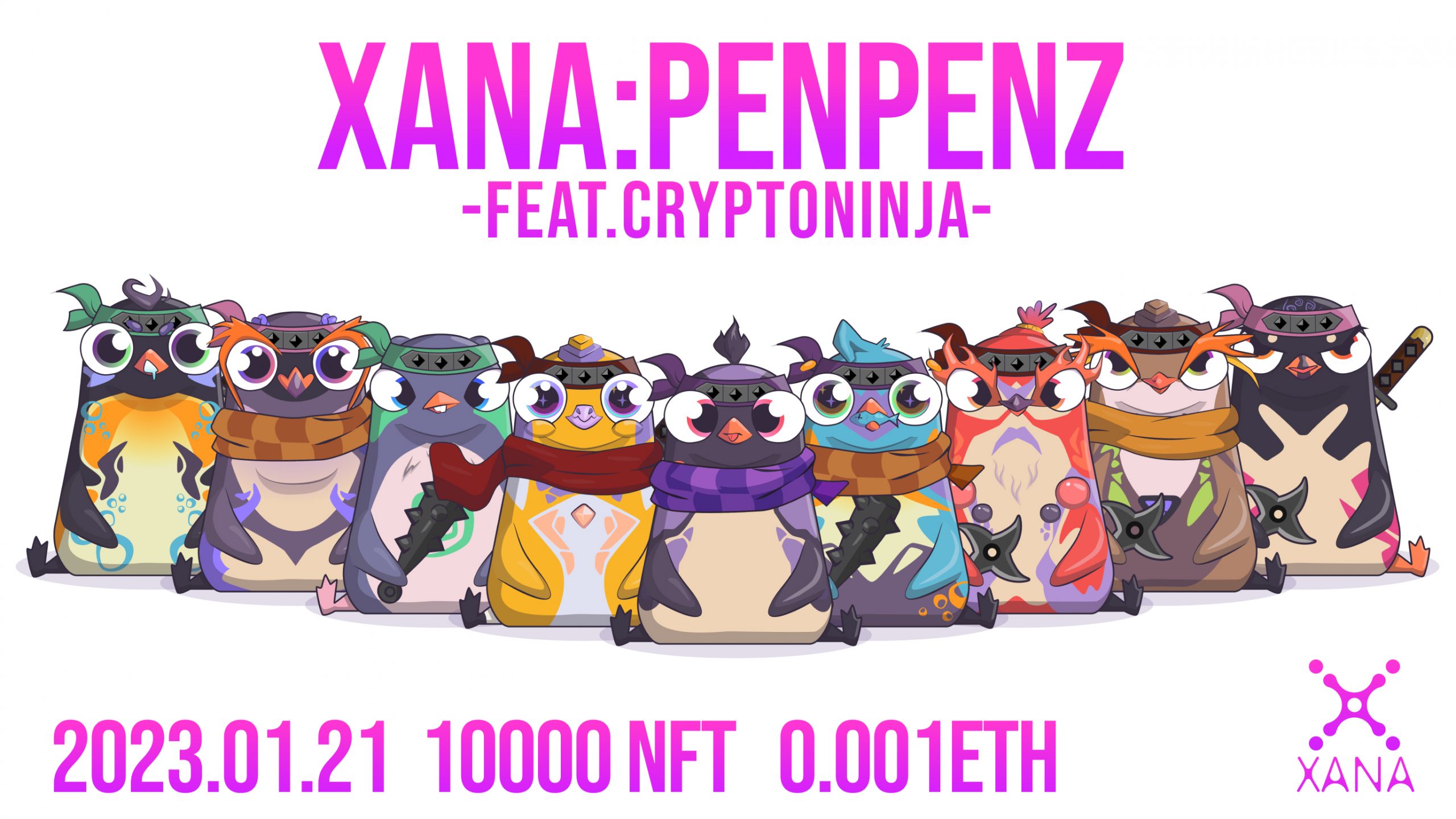 The XANA Web 3.0 Metaverse project, developed by NOBORDER.z (CEO Rio Takeshi Kubo), in collaboration with CryptoNinja, Japan's largest DAO community, has announced the launch of 10,000 XANA: PENPENZ (CryptoNinja Edition), a generative NFT collection of XANA penguins, which will be released for 0.001 ETH.
In contrast to global crypto and NFT markets, Japan's NFT market is thriving like never before. Among them, XANA and the CryptoNinja family's NFT collection has the largest market value in Japan. These two major projects are now announcing a dream collaboration!
XANA: PENPENZ (Feat. CryptoNinja) is a generative NFT of 10,000 XANA penguins with elements of CryptoNinja, and it will be released on Saturday, January 21, 2023, at a price of 0.001 ETH.
Over the decades, Japanese character IP has gained significant global recognition through anime, manga, and games. We are excited to work with XANA to create a new chapter for Japanese characters IP as NFT, utilizing XANA's metaverse and GameFi's extensive Web3 utility.