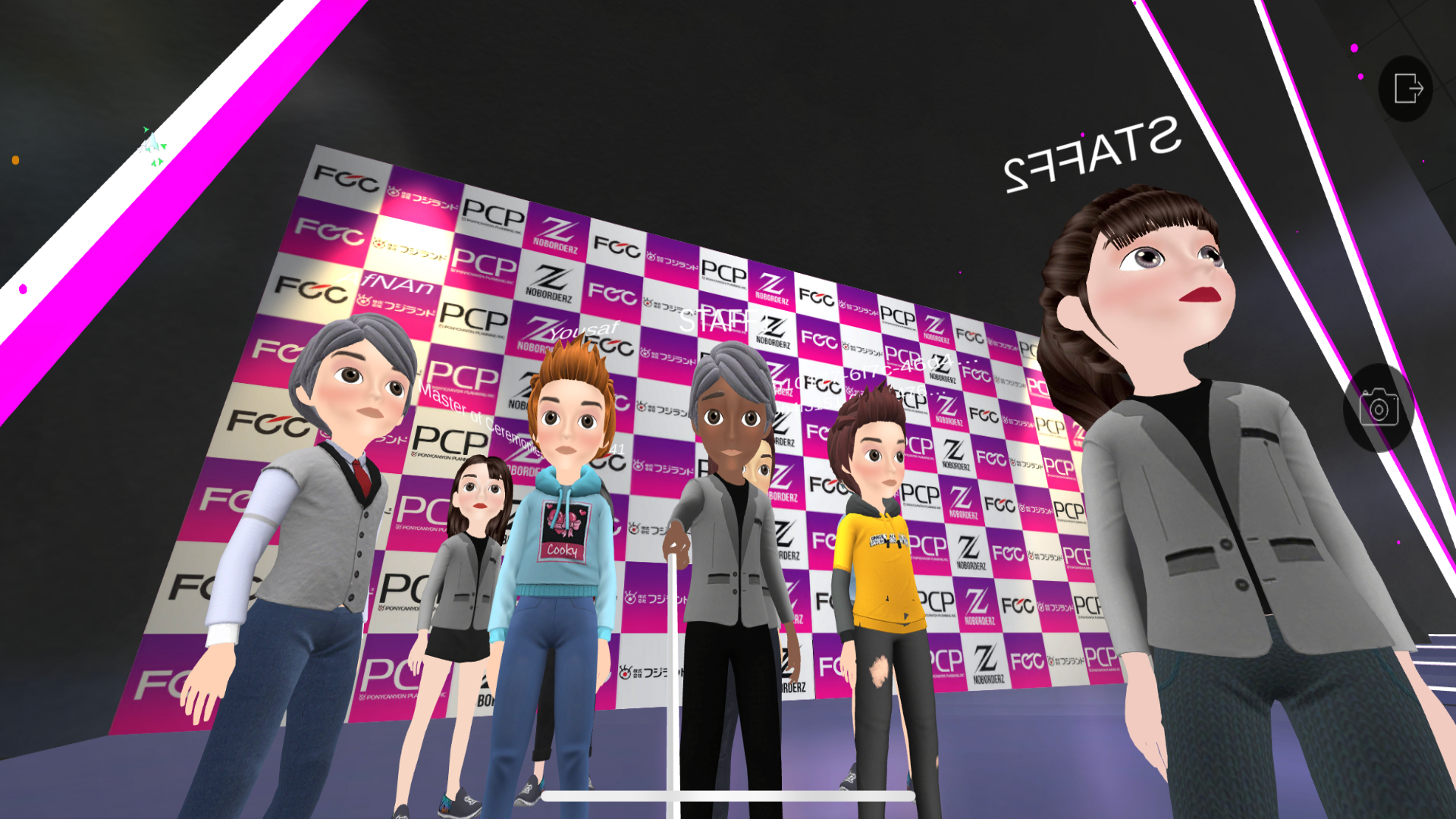 NOBORDER.z FZE (Representative: RIO TAKESHI KUBO; hereafter, NOBORDER.z), developer of the XANA metaverse, is participating in the 「XANALIA NFTART AWARDS 2021」 a competition organized and run by NOBORDER.z FZE, together with Pony Canyon Planning Inc. (President: Kazuya Maeda) and Fujiland Inc. (President: Yoichi Okabe), held an award ceremony in a 3D virtual space at 「XANA」 for the creative artists who were selected as the top three winners in the 「XANALIA NFTART AWARDS 2021」competition planned and organized by the three companies. The award ceremony was held at 「XANA」 in a 3D virtual space.
The XANA metaverse is currently attracting worldwide attention as a next-generation infrastructure and platform that allows any user to easily develop games and businesses in the metaverse.The Award 2021 ceremony was held in this metaverse "XANA" in real time.
The "XANALIA NFTART AWARDS 2021," which began on September 1, 2020, received 1,248 entries from all over the world.Of the 479 nominated works, 50 were displayed in the "Meta Gallery," including the winning entry, and the top three winners were awarded a total of $18,000.The winners were also able to participate in the "awards ceremony in virtual space" as avatars, and one of the winners from India was among those who took part in the event.After the event, the award winners and staff gathered for a ceremonial photograph.
The auction was also a great success, with the Gold Award winning piece selling for $11,700 on XANALIA, the NFT marketplace linked to XANA.Bidding for the auction is now closed, but you can still enjoy the works at any time in the "Metagallery.
■ Awards Ceremony
■ About the award-winning works
Gold Award:「カワウ型飛行都市 Great cormorant flying city」YUYA
Silver Award :「Zeus」Obliraj Krishnaraj
Bronze Award :「Square human alpha Rainbow」WINGLAY
Regarding Meta gallery
※When you look at the animated works up close, you can also see the dynamic movements.
※Here there are a total of 50 NFT works on display at the venue.
※There are many vividly colored works, many of which are a delight to the viewer are lined up in the exhibition hall.
■ Compatible mobile models and how to download the application
◉ iPhone
◉ Android
■ About XANA
NOBORDER.z has developed XANA as an NFT-based metaverse platform with blockchain infrastructure. We provide various products, services, and technologies so that users, companies, and IPs can freely perform multiple activities on the Metaverse. It is currently one of the world's most popular metaverse platforms, announcing amazing collaborations such as the Koto Heartfull Museum, which aims to promote the Tokyo Olympics and Paralympics, Milan Fashion Week in Italy, ULTRAMAN, Astro Boy x local government, and many more.
■ XANA Metaverse App(public alpha version)
■ About XANALIA
XANALIA is an NFT marketplace that has attracted global attention, ranking 8th in global trading volume in July 2021 and "No. 1 NFT Marketplace in Expectations" in Japan, developed by NOBORDER.z and operated by XANALIA Limited. It features (1) NFT, (2) linkage with the Metaverse, and (3) DeFi (decentralized finance) model, which are currently the fastest growing areas in the blockchain market, and its diluted potential market capitalization exceeded $1.4 billion (approximately 165 billion yen) within one month after its launch.
Together with Pony Canyon Planning Inc., Fujiland Inc. and Fuji Creative Corporation, the company is holding the "XANALIA NFTART AWARDS 2021" to discover and support creators from around the world.
From May 2022, the "CREATIVE X AWARD 2022 supported by Western Digital" is being held for creators specializing in action sports, together with ZETA Corporation, Fuel Media Corporation, and Dentsu Inc.
■ About NoBorderZ
NoborderZ is a next-generation entertainment technology company with a vision of "a world without borders" and operations in five countries worldwide, centered in New York, the USA and Dubai. The company operates a business that fuses entertainment and technology, including a metaverse based on blockchain technology and an NFT platform.
| | |
| --- | --- |
| Company Name | NOBORDER.z FZE |
| location | Business Center, AI Smooch Building, UAQ Free Trade Zone, Umm AI Quwain, UAE. |
| Business content | Development of blockchain technology, VR, XR, AI, NFT and operation of services |
| Representative | Rio Takeshi Kubo |
| Corporate site | https://www.noborderz.com/ |
| Representative Twitter | https://twitter.com/rio_noborderz |
■ Contact Information