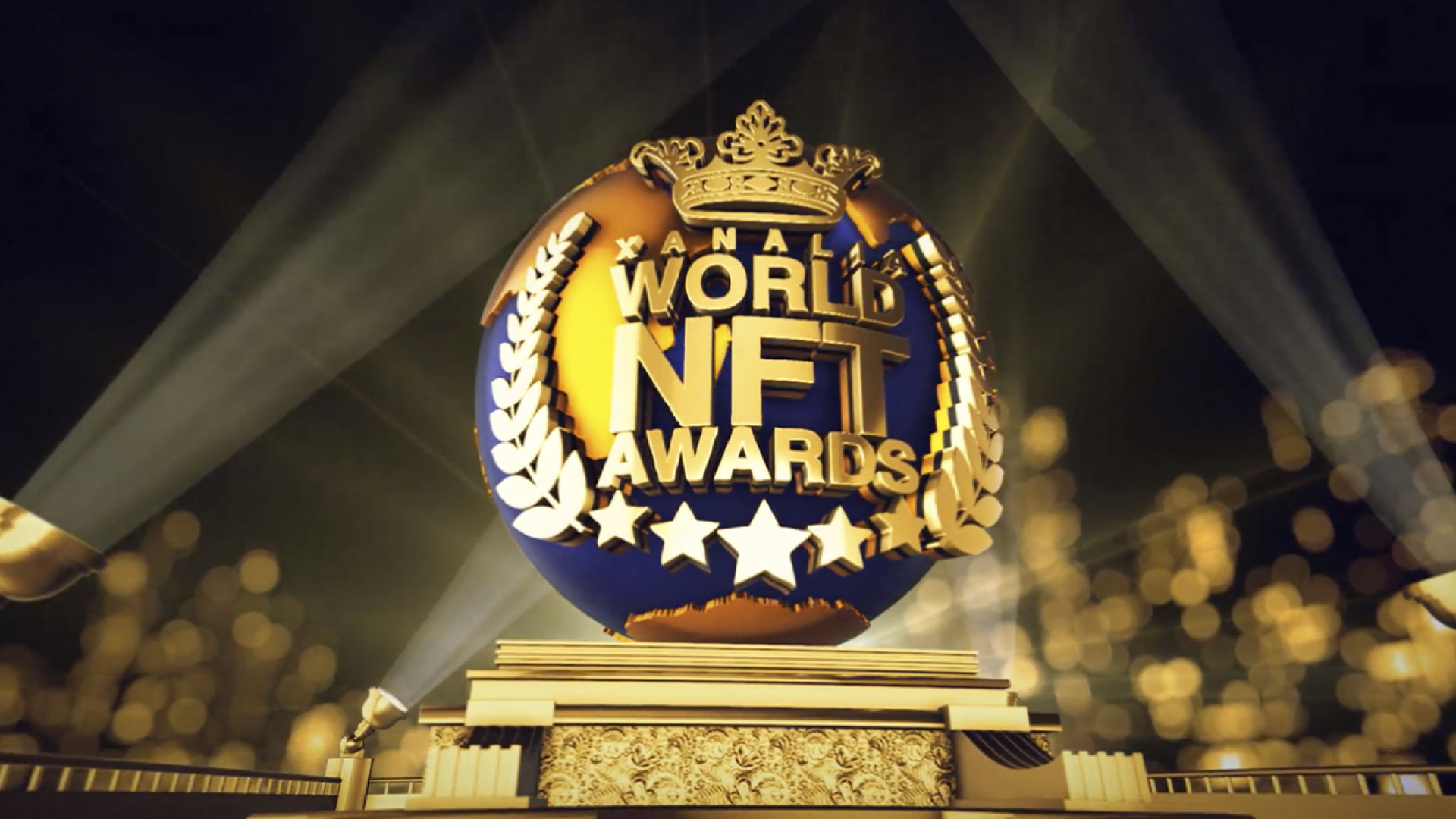 NOBORDER.z FZE (Representative: RIO TAKESHI KUBO), an entertainment technology company developing the next-generation NFT marketplace (XANALIA), in collaboration with Pony Canyon Planning Inc.(President and Representative Director: Hideki Ohyanagi), Fujiland Corporation Inc.(President and Representative Director: Yoichi Okabe),and Fuji Creative Corporation, Inc.(President and Representative Director: Kazuya Maeda) to present the "XANALIA NFTART AWARDS 2021″, a global NFT award to identify, encourage and support new NFT creators around the world. NFTART AWARD 2021", this event has been already announced by the officials.
This award is the world's first NFT art competition event. NFT digital arts, which is currently attracting attention globally, are invited from all over the world to be auctioned in the form of "NFTART AWARD" excellent works are awarded by auction ranking and jury voting. This is the world's first NFT art competition event. In addition, the nominated works and the award ceremony will be held in the NFT metaverse ( XANA ), which NOBORDER.z develops in a borderless format.
■ Purpose of the project
In 2020-2021, the whole world was hit by the novel coronavirus (COVID-19) pandemic, which radically changed people's lives. In the fight against the virus, people are forced to avoid physical contact with others, and the wave of "digitalisation" has accelerated. As a result, the digital world has evolved into a network that connects the world more closely.
In this context, the revolutionary innovation "NFT" (Non-Fungible Token), which utilises the basic technology of "blockchain" (virtual currency) to revolutionise entertainment, has been put to practical use and is beginning to open up new possibilities in the genre of "art".
NFT is a blockchain token. "NFTs are digital data issued and distributed on a blockchain, and by storing the associated meta-information on a blockchain which is difficult to tamper with, the information equivalent to a certificate of authenticity and a certificate of ownership is stored and disclosed in a state which cannot be forged. The information is stored and made public in a state that cannot be forged.
Since 2021, the world has seen an explosion of interest in this technology, which has begun to be applied to a wide range of art, music, games, content and IP. This innovation allows artists worldwide to present their copyrighted "art" with confidence and to add value freely. A marketplace has sprung up around the world where NFT art can be displayed, appreciated and traded.
Christie's New York, the leading auction house in the world for over 250 years, held an online auction (25 February – 11 March 2021) of an NFT artwork by the artist 'Beeple' entitled Everyday: The First 5000 Days" by the artist "Beeple" was auctioned for a record-breaking price of $6,934,250 (approximately ¥7.5 billion).
The XANALIA NFTART AWARDS 2021 is designed to give hope and dreams for the future of artists, creators and "golden eggs", regardless of age, nationality, gender, professional or amateur, who have had limited opportunities to present their work. XANALIA NFTART AWARDS 2021″ will be held in the hope that it will be a chance for everyone to enjoy art more freely and easily.
■ Summary of application
[Flow of the Event]
Submit your work
Fill in the application form on the exclusive website and submit your work.
https://xanalia.com/nftartawards2021
Acceptance
You will be notified of the acceptance of your entry by email within 48 hours.
Twitter
All you have to do is follow the official Twitter account (https://twitter.com/xanalia_nft) and tweet your work page with the hashtags (#xanalia #nftart #nftawards2021).
※This is not a mandatory condition.If you tweet, the official account will retweet your entry.
Nominations
Up to 1,000 works will be nominated in XANALIA during each of the four submission phases and available for bidding in the auction.The top 100 entries will be displayed in XANA's virtual gallery.
Awards announcement
Early March 2022, the top three winners will be announced from among the 100 works displayed in the virtual gallery.
[Regarding the Applications(entries)]
Application
Entries
Digital artwork created using a computer.
2D, 3D, VR, still image, Video (within 10 seconds), etc.
Rules and conditions
*The work must be completely original or not copyrighted by anyone else.
*The work must be able to be displayed and run on a Macintosh or Windows environment.
The format must be JPEG or PNG still images, GIFs or videos (up to 50 GB).
(Video format must be H.264, audio must be mp3 or AAC with mp4 extension)
For video works, the audio can be made optional.
The work will be displayed on the XANALIA Marketplace and sold at auction as an NFT with the same asset value as a real work of art.
The "XANALIA NFTART AWARDS 2021 Project" will manage the submitted works.
The copyright of the selected "nominated work" belongs to the author but may be used by the organising committee to announce the competition results and for advertising purposes.
■ Prize
[AWARD] The top works will be exhibited in a state-of-the-art virtual space. The three best works will be selected by a Judges vote and auction, and the following cash prizes will be awarded as extra prizes
| | | |
| --- | --- | --- |
| First Rank | Gold Award | US $ 10,000 |
| Second Rank | Silver Award | US $ 5,000 |
| Third Rank | Bronze Award | US $ 3,000 |
The prize money will be used as an advance of the royalty to be distributed to the copyright holder from the subsequent sales (profit from sales) of the work in question (advance money => profit guarantee).Of course, in the event that the revenue share exceeds the prize money, the excess will be paid out permanently in the subsequent payments.
The NFT Marketplace system will permanently allocate the royalty fee for the original copyright to the creator (original author) when the work is sold in the primary auction and subsequent permanent secondary transactions.
In this event, the sales return (rights fee) will be 50% of the sale price for the first sale (auction) and 10% of the sale price for each subsequent resale (resale) on a semi-permanent basis.
Other than the prize money, the distribution of sales revenue to the creators (original authors) will be paid in virtual currency such as Bitcoin.
■ Schedule
| | |
| --- | --- |
| First deadline: | 09/30, 23:59 (JST) |
| Second deadline: | 10/31, 23:59 (JST) |
| Third deadline: | 11/30, 23:59 (JST) |
| Fourth deadline: | 12/31, 23:59 (JST) |
※The entries to the marketplace will be published in the order in which they are received.
| | |
| --- | --- |
| Virtual Gallery Exhibition | 01/10 ~02 / 28 |
| Bidding Deadline: | 02/28/2022 |
| Announcement & VR Award Ceremony | Scheduled for early March 2022 |
■ Judges Introduction

◆ KANA KAWANISHI:
Director of GALLERY/PHOTOGRAPHY. She spent her childhood in London, studied at Fordham University (NY) as an undergraduate exchange student, and graduated from the Western Clothing History Laboratory, Department of Clothing, Faculty of Home Economics, Japan Women's University. She has been involved in book editing at Rizzoli New York since 2006, and her recent books include "ANREALAGE: A&Z" (Rizzoli, Fall 2021). After working for an artist management/editing office and an exhibition planning foundation, she established KANA KAWANISHI ART OFFICE in 2014 and KANA KAWANISHI GALLERY in 2015. She has produced various exhibition projects and book publications.
https://www.kanakawanishi.com/
◆ JUNKO KURODA:
Professor/Designer at Digital Hollywood University. After graduating from Joshibi University of Art and Design, majoring in Western-style oil painting, she became an art teacher at Yoyogi Junior High School in Shibuya Ward, Tokyo. After that, she worked as an illustrator and participated in the "100 Up-and-Coming Illustrators Exhibition" organised by Dentsu Ad Gallery. She won the Grand Prix from Osamu Tezuka in the illustration contest for the 5th anniversary of Tokyo Disneyland. He has been a professor at Digital Hollywood University since 2005 and has been a faculty member at Musashino Art University's Department of Visual Arts since 2018. His main research theme is 3DCG expression research. Many of his students are active in the game industry and CG imaging industry.
◆ KOSUKE TSUMURA:
Art Director / Fashion Designer / Professor, Department of Spatial Design, Musashino Art University / Part-time Lecturer, Fashion Craft Course, Bunka Fashion College / Part-time Lecturer, Department of Design, Faculty of Fine Arts, Tokyo University of the Arts. Since 1983, he has been a member of the Miyake Design Office and has been involved mainly with the Paris Collection under Issey Miyake. In 1992, he invented FINAL HOME, a garment that uses the entire jacket as a storage space. In 1994, he started the fashion brand KOSUKE TSUMURA and FINAL HOME from A-net Co. He has presented his collections in Paris, London, and Tokyo. In 2015, he became independent and launched the FINAL HOME project, which he presides over. Awards: Won the 52nd Soen Award in 1982, the Second Prize at the 21st Contemporary Art Exhibition of Japan in 1992, the New Designer Award and the Shiseido Encouragement Award at the 12th Mainichi Fashion Grand Prix in 1994, and the Oribe Award in 2001.
https://www.kosuketsumura.com/profile
◆ ASAKO TSUJI:
CEO and Creative Director of Arca Inc. With a socially conscious creative approach, he is a cross-border creator who works on everything from advertising to product production based on the two pillars of " creating businesses with ideology and sociality" and "creating works that are concerned with the world view. In 2019, she launched the "Lady knows" project, which focuses on women's empowerment and healthcare. She has been appearing regularly as a Wednesday partner on the news program news zero since the autumn of 2019. She is taking on the challenge of approaching social issues from the perspective of both creator and communicator.
◆ JUNYA YAMAMINE:
Curator / Co-Chairman of Tokyo Art Acceleration Foundation Born in 1983. After working as a curator at the Tokyo Metropolitan Museum of Photography, 21st Century Museum of Contemporary Art, Kanazawa, and Contemporary Art Center, Art Tower Mito, she was appointed to her current position. Major exhibitions include "Hello World: Towards a Posthuman Age," "Fog Resistance: Fujiko Nakaya," "Hanae Mori: Butterfly Fluttering to the World," "Yebisu International Festival for Art and Alternative Visions (4th-7th)," and "The world began without the human race, and it will end without it.," which will be held at the National Taiwan Museum of Fine Arts from October 2021. He has been active in various activities, including curating domestic and international exhibitions, planning symposiums, editing, writing, lecturing, and serving on juries. In addition to serving as director of ANB Tokyo, which opens in Roppongi in the fall of 2020, she has supervised the Japanese side of "KAWS TOKYO FIRST" (Fuji Television Network, Inc.), supervised the TV Asahi art program "Ars-Kun and Tekne-chan," served as a member of the Art Platform Project Committee of the Agency for Cultural Affairs, is a part-time lecturer at Gakushuin Women's University and Tokyo Polytechnic University, and is vice president of Tokyo Photographic Research.
■ Points to Remember
If your work is not selected as a 'Nominated Work,' it will not be converted to NFT and will not be exhibited.
However, works that have already been converted to NFT are not eligible for this event.
If there are no buyers at the end of the exhibition, we will continue to sell the work at the fixed price, but we may withdraw the work after a certain time.
The number of entries per person can be as many as you like, but the number of 'nominated works' may be limited.
Any work that falls under any of the following categories will be disqualified from the selection process. If plagiarism or copyright infringement is discovered after work has been nominated, it will be immediately disqualified.

Entries that violate a third party's copyright, trademark, patent or other intellectual property rights, portrait rights, privacy rights, or any other rights under the laws of any country.
Any content that defames or libels a specific person or damages the reputation or credibility of a specific person. In addition, any content that provides personal information about a specific person without that person's permission.
Content that violates public order and morals or the laws of each country. Any content that is, or maybe, contrary to public order and morals or the laws of any country.
Any other content that is deemed inappropriate by the Project Committee as listed below. (above are Examples only, not limited to these)

Violent, grotesque, or other material that the general public would find offensive.
Discrimination or encouragement of discrimination based on ethnicity, race, religion, gender, nationality, etc.
Content that contains an explicit sexual expression.
Any content that contains political claims or political content leads to the solicitation, dissemination, profit sharing, or cooperation of specific religious groups, anti-social forces, political groups (including similar groups), or ideological groups.
Any content that may lead to the invitation, dissemination, benefits provision, or cooperation of specific religious groups, political groups (including similar groups), or ideological groups.
Any content that may lead to the invitation of Infinite Chain Scheme, Multi Level Marketing, etc.
■ Organisation and Management
XANALIA NFTART AWARDS 2021 Project
(NOBORDERZ FZE / Pony Canyon Planning Co., Ltd. / Fuji Land Co., Ltd. / Fuji Creative Co., Ltd. )
■ About XANALIA
XANALIA is an NFT marketplace that is currently attracting global attention, having won the "No.1 Expected NFT Marketplace" award in Japan. It is developed by NOBORDER.z ZFE and managed by XANALIA Limited. It is the world's fastest-growing NFT and DeFi (Decentralized Finance) marketplace, with a diluted potential market capitalisation of over $1.4 billion in just one month after its launch on March 7, 2021. The fact that the company is still trading at a high of $700 million shows the company's high level of global interest. In July, it was ranked eighth in the world in terms of the trading volume.
The company has released several groundbreaking NFTs globally, including an NFT of a virtual fashion show during Milan Fashion Week 2021, an official NFT art piece of Hokusai Katsushika, one of the greatest Japanese artists the first NFT linked to a TV drama in China.
■ About XANA
A metaverse (virtual space social media platform) developed by NOBORDER.z, all assets created in NFT on the blockchain. Users can dress themselves up as avatars, interact freely, and enjoy various virtual content developed by other users and other companies.
It has been used by various companies and organisations, including Koto-ku's art exhibition for the Olympics and Paralympics, a global DJ event, and an e-sports tournament in South Asia.
■ Company Profile
| | |
| --- | --- |
| Company Name | NOBORDER.z FZE |
| Location | Business Center,  AI Smooch Building, UAQ Free Trade Zone, Umm AL Quwain, UAE. |
| Business | Development of VR, XR, AI, NFT, and blockchain technologies and management services |
| CEO | Rio Takeshi Kubo |
| Website | https://www.noborderz.com |
■ Contact