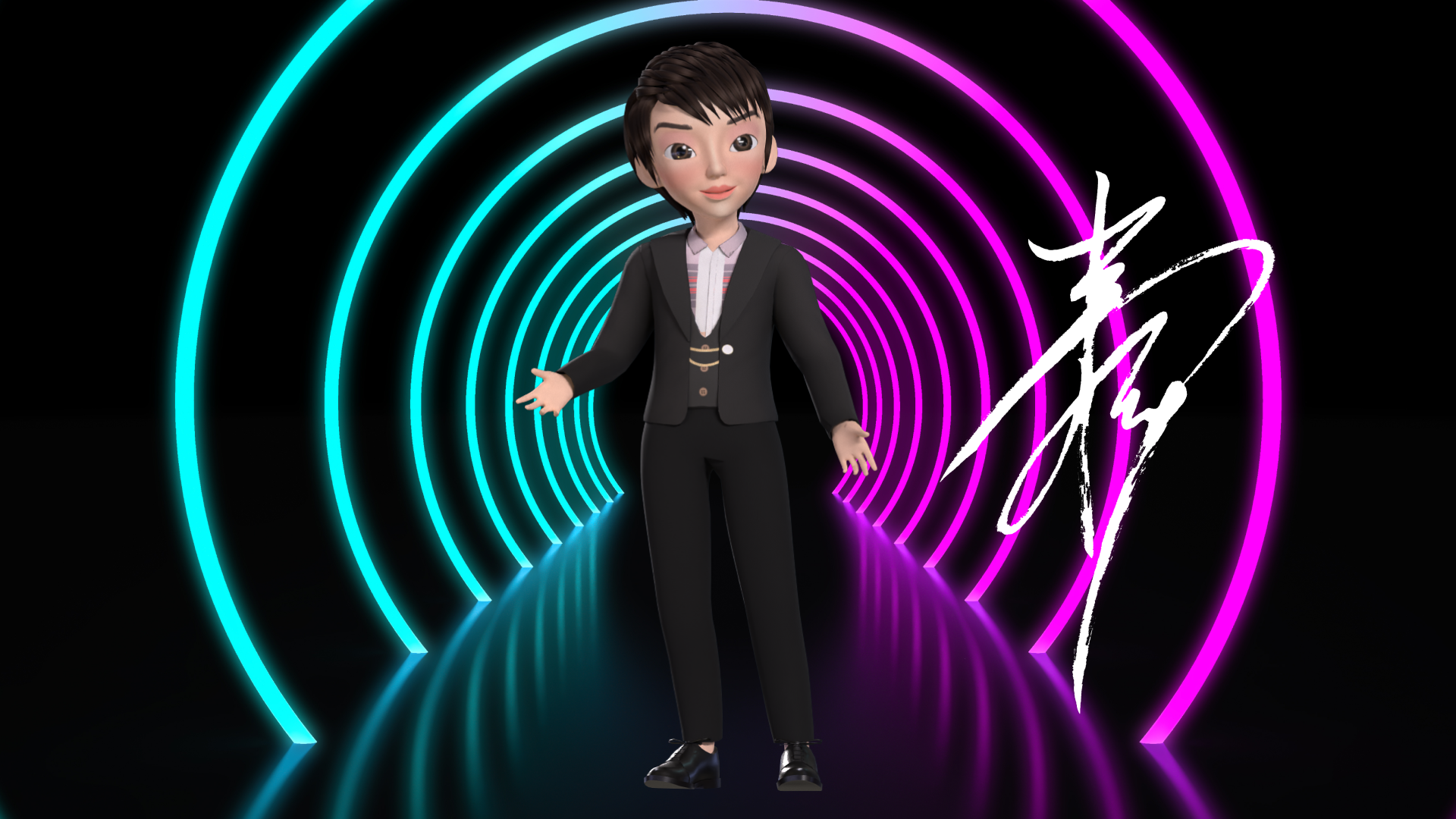 NOBORDER.z FZE (CEO: RIO TAKESHI KUBO) held a successful fan meeting event, "Shinnosuke Tachibana Metaverse Fan Meeting", at a special venue in the "XANA" metaverse developed by the company. The event was for overseas audiences, featuring one of Japan's most popular voice actors, Shinnosuke Tachibana; he is one of Japan's leading voice actors. A device was used to enclose Tachibana's voice recorded on the day of the event in the NFT event ticket at a later date; the NFT was upgraded to include the voice, to the delight of those who purchased the ticket.
This NFT card has the utility of a ticket for live streaming of the fan meeting and entry to the meetup venue in the metaverse. In addition, after the event, Shinnosuke Tachibana himself recorded his live voice on the spot, and the purchaser's NFT ticket was upgraded to an NFT ticket with voice. There were eight patterns of live voices, making this the first voice NFT by a leading Japanese voice actor and a very premium experience for fans.
The limited-sale NFT ticket holders could only view the live streaming. It was simultaneously related to a large monitor in the special XANA Metaverse world, where Tachibana could watch fans in the Metaverse dance, comment, and interact with other fan avatars in real-time, creating the event a great success.
■ Metaverse Live
Each avatar walked around the venue talking to and touching each other.
Avatar participants dancing in the hall and expressing their joy with their movements.
Some users' bodies responded on their own, jambing in tandem with Tachibana's intense gameplay.
In general, through this success, XANA and Shinnosuke Tachibana have presented the possibility of a new place of expression and products for voice actors in the coming NFT and metaverse era.
■ Shinnosuke Tachibana Profile
Voice actor and writer. Born 26 April 1978, Gifu Prefecture, Japan. Type A. He was the voice of Masamichi Takizawa in Tokyo Ghouls. Idolish Seven: Yuki Sen. God Begins", "Mamoru Tomoe", and
"The World's First Love", Chiaki Yoshino, Hikyuu! Morisuke Yaku,. The Kenshiro of the anime "DD Hokuto no Ken", and Yuuki Tachimukai from Inazuma Eleven and many others.
■ About XANA
NOBORDER.z is developing an NFT-based metaverse platform and blockchain infrastructure. It provides various products, services, and technologies that allow users, companies, and IPs to conduct various activities on the metaverse freely. It is currently one of the world's most popular metaverse platforms, announcing collaborations such as the Koto Heartfull Museum, which aims to promote the Tokyo Olympics and Paralympics, Milan Fashion Week in Italy, ULTRAMAN, Astro Boy x local government, and many more.

■ About XANALIA
XANALIA is an NFT marketplace that has attracted global attention, ranking 8th in global trading volume in July 2021 and "No. 1 NFT Marketplace in Expectations" in Japan, developed by NOBORDER.z and operated by XANALIA Limited. It features (1) NFT, (2) linkage with the Metaverse, and (3) DeFi (decentralized finance) model, which are currently the fastest growing areas in the blockchain market, and its diluted potential market capitalization exceeded $1.4 billion (approximately 165 billion yen) within one month after its launch.
Together with Pony Canyon Planning Inc., Fujiland Inc. and Fuji Creative Corporation, the company is holding the "XANALIA NFTART AWARDS 2021" to discover and support creators from around the world.

■ About NOBORDER.z
A next-generation entertainment technology company with a vision of "a world without borders" and expanding its business in five countries around the world, centered on New York and Dubai in the United States. It is a business that integrates entertainment and technology such as Metaverse based on blockchain technology and NFT platform.
■ Corporate information
| | |
| --- | --- |
| Company Name | NOBORDER.z FZE |
| Location | Business Center,  AI Smooch Building, UAQ Free Trade Zone, Umm AI Quwain, UAE. |
| Business content | Development of blockchain technology, VR, XR, AI, NFT and operation of service |
| Representative | Rio Takeshi Kubo |
| Corporate site | https://www.noborderz.com/ |
| Representative Twitter | https://twitter.com/rio_noborderz |
■ Contact information