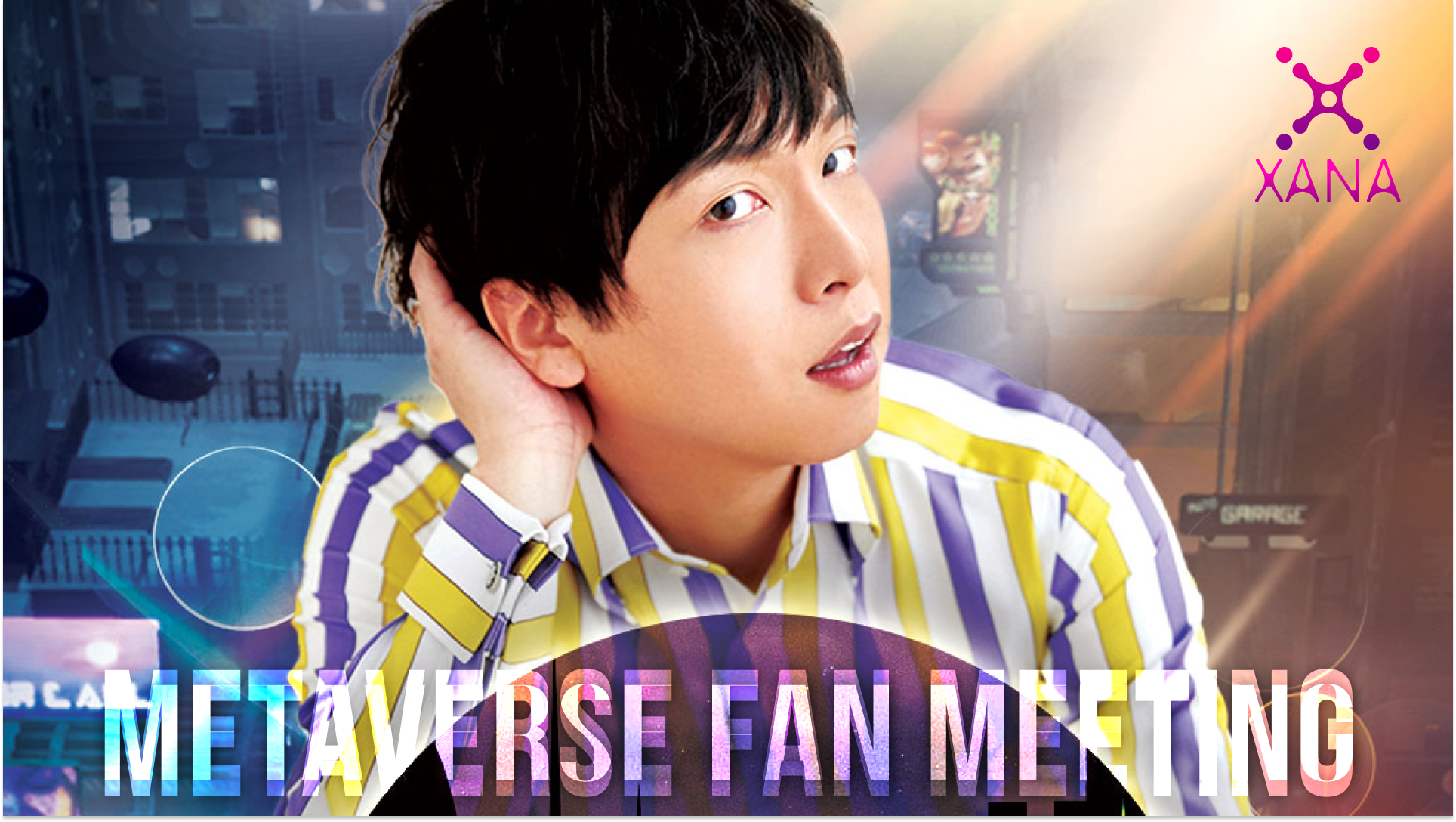 NOBORDER.z FZE (CEO: RIO TAKESHI KUBO) has announced that it will be hosting a fan meeting with Shinnosuke Tachibana, one of the leading voice actors in Japan at the Metaverse. Event tickets for the "Shinnosuke Tachibana Metaverse Fan Meeting" will be sold as NFT cards exclusively at the "XANALIA NFT Marketplace" developed by NOBORDER.z. The event will be live-streamed exclusively to NFT holders, and at the same time, live viewing will be held at a special venue in the company's XANA metaverse space, where you can participate as an avatar.

■ About the Event
The event will be broadcast on YOUTUBE's invitation-only streaming service, which only pre-registered NFT holders can watch. It will also be broadcast on the XANA Metaverse, where only NFT holders can enter. Shinnosuke Tachibana will talk to his fans in Japanese, and the event will be held in both Chinese and Japanese through translation by a Chinese MC. Users can freely comment and spend time in interactive communication.
| | |
| --- | --- |
| Event name | Shinnosuke Tachibana Metaverse Fan Meeting |
| Reservation acceptance deadline | March 19, 2022 |
| Advance reservation URL | https://bit.ly/3KHlNXW |
| NFT sale date | March 20, 2022 |
| Event performance date | March 27, 2022 |
| NFT price | US $ 50 |
| Number of NFTs | 800 sheets |
| NFT sales site | XANALIA NFT Marketplace ( https://xanalia.com/ ) |
| Venue | XANA app and XANA YOUTUBE channel |

■ About NFT
This NFT is a trading card with XANA's original Shinnosuke Tachibana avatar. It has the dual purpose of fan meet streaming and an invitation ticket to exclusive event areas in the metaverse. In addition to the standard ticket, the NFT also includes an "original message voice" and "original message video" from Shinnosuke himself as a special gift by drawing lots.
NFT contents and benefits (planned)
| | |
| --- | --- |
| 1 | Shinnosuke Tachibana 3D character artwork (with digital signature) |
| 2 | Voice message 5 types of voice |
| 3 | Online fan meeting participation right |
| 4 | Special lottery participation right |

Special lottery contents (* Shinnosuke Tachibana randomly draws during the event)
| | | |
| --- | --- | --- |
| gold medal | Metaverse one-on-one greeting | 1 person |
| Silver price | For voice actor special videos | 5 people |
| Bronze Award | 5 hand-painted signboards | 5 sheets |
This NFT is designed so that it cannot be traded until the end of the event in order to prevent hoarding and high-priced resale.

■ Shinnosuke Tachibana Profile
Shinnosuke Tachibana is a voice actor and writer born on April 26, 1978, in Gifu Prefecture, Japan. His work includes Masamichi Takizawa in "Tokyo Ghouls", Yuki in "Idolish Seven", Mamoru Tomoe in "God Begins", Chiaki Yoshino in "World's First Love", and HIQUE! Yaku Eisuke, Kenshiro from the anime "DD Hokuto no Ken", Yuuki Tachimukai from "Inazuma Eleven", and many other famous works.

■ Message from Shinnosuke Tachibana
Dear fans around the world.
Hello everyone! My name is Shinnosuke Tachibana, and I am a voice actor in Japan.
It's not every day that I get to perform at events overseas, but this time!
I've decided to do an online live-streaming show for all of you!
Please invite your friends to come and watch.☆"

■ About XANA
A metaverse platform and blockchain infrastructure based on NFT, developed by NOBORDER.z.The company provides a variety of products, services, and technologies that allow users, companies, and IPs to freely conduct various activities on the metaverse.It is currently one of the most popular metaverse platforms in the world, and has announced various collaborations such as the Koto Heartful Museum, which aims to promote the Tokyo Olympics and Paralympics, Milan Fashion Week in Italy, ULTRAMAN and Astro Boy x local governments.
■ About XANALIA
XANALIA, developed by NOBORDER.z and operated by XANALIA Limited, is an NFT marketplace attracting global attention. The marketplace has secured 8th rank in the global trading volume ranking and 1st in the expected NFT marketplace in Japan in July. The key features of XANALIA are:1. NFT , 2. Linkage with the metaverse. 3.The DeFi (decentralized finance) model,which are currently the fastest-growing area in the blockchain market. Its diluted potential market capitalisation exceeded $1.4 billion (about 165 billion yen) just one month after its launch.
Together with Pony Canyon Planning, IncFuji Land, Inc. and Fuji Creative Corporation are holding the "XANALIA NFTART AWARDS 2021" to promote and encourage creators globally.
■ About NOBORDER.z
With a vision of "Wonderful World with NO Borders", we are a next-generation entertainment technology company with operations in five countries, including New York and Dubai.The company develops blockchain-based Metaverse and NFT platforms are a fusion of entertainment and technology.
| | |
| --- | --- |
| Company Name | NOBORDER.z FZE |
| location | Business Center,  AI Smooch Building, UAQ Free Trade Zone, Umm AI Quwain, UAE. |
| Business content | Development of blockchain technology, VR, XR, AI, NFT and operation of service |
| CEO | Rio Takeshi Kubo |
| Website | https://www.noborderz.com/ |

■ Contact us