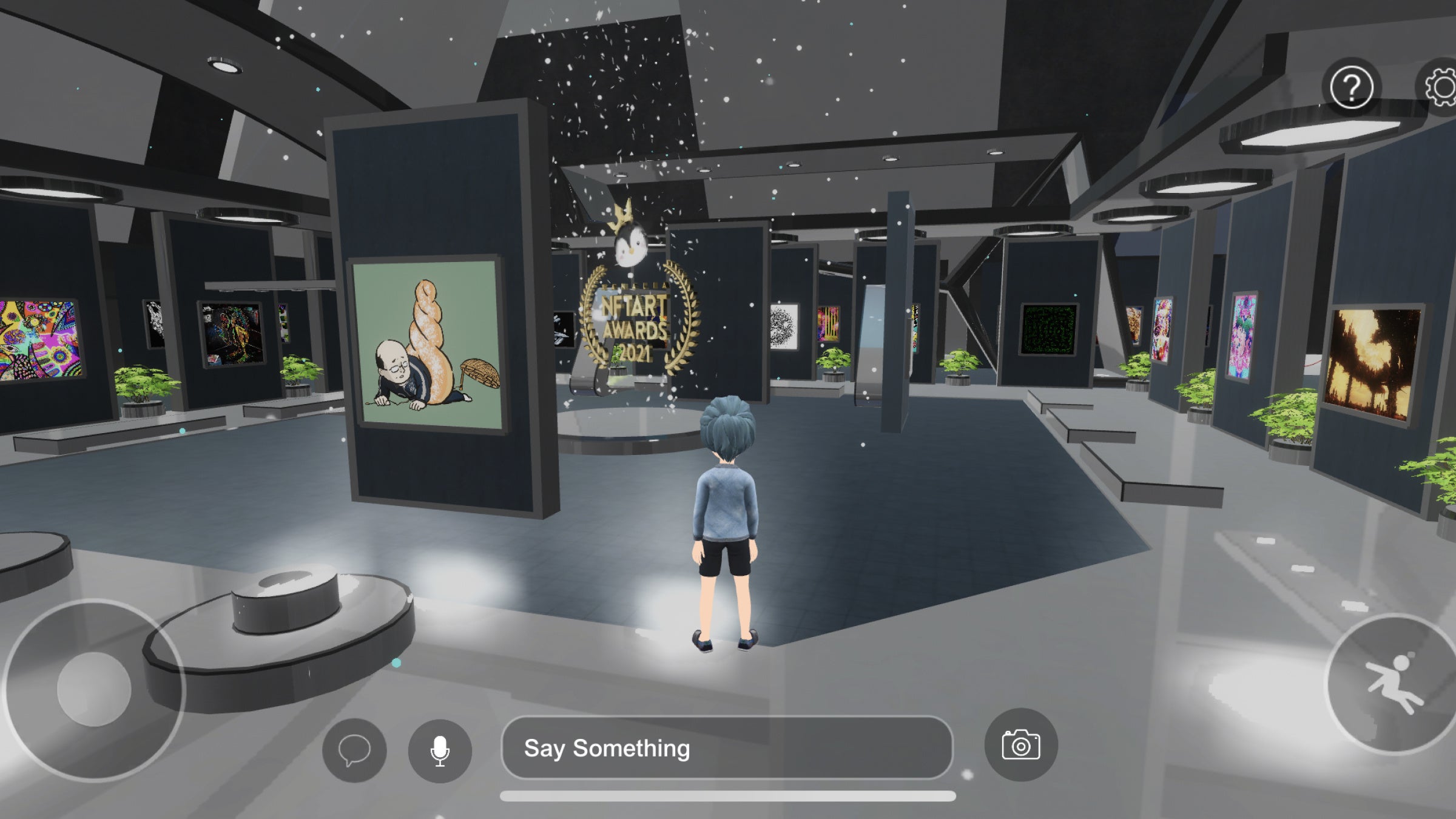 NOBORDER.z FZE CEO: RIO TAKESHI KUBO), together with Pony Canyon Planning Inc. (President: Kazuya Maeda) and Fuji Creative Corporation (President: Kazuya Maeda), will host the NFT exhibition at XANA Meta gallery. The top 50 works selected from the "XANALIA NFTART AWARDS 2021," an awards competition to highlight new NFT creators from around the world, will be selected for the "XANA". "Metagallery" museum, a 3D virtual space in the XANA metaverse developed by the company.
The "XANALIA NFTART AWARDS 2021" will exhibit 50 NFTs, including the winning entry, in the "Meta Gallery" from among 479 nominated entries out of 1248 NFTs submitted from all over the world.
The XANA metaverse is currently attracting worldwide attention as a next-generation infrastructure and platform that allows any user to easily develop games and businesses in the metaverse.
NFT works to be held within XANA's "Metagallery" can be bid on through XANALIA, an NFT marketplace linked to XANA, which allows those who do not have cryptocurrency to bid with a credit card.
The deadline for bidding is Saturday, April 30, 2022, at 23:59, and the works will be available for enjoyment in the "Metagallery" at any time after the auction ends.
* If you look at the video work nearby, you can see the dynamic movement.
* A total of 50 NFT works are on display at the venue.
* There are many colorful works, and many works that entertain the viewer.
Mobile compatible models and how to download apps
◉ iPhone
◉ Android
■ About future schedule
| | |
| --- | --- |
| Exhibition at Meta Gallery (Metaverse) | Scheduled for mid-April 2022 |
| Bid deadline | Saturday, April 30, 2022 23:59 |
■ About XANA
NOBORDER.z is developing an NFT-based metaverse platform and blockchain infrastructure. It provides various products, services, and technologies that allow users, companies, and IPs to conduct various activities on the metaverse freely. It is currently one of the world's most popular metaverse platforms, announcing collaborations such as the Koto Heartfull Museum, which aims to promote the Tokyo Olympics and Paralympics, Milan Fashion Week in Italy, ULTRAMAN, Astro Boy x local government, and many more.

■ About XANALIA
XANALIA is an NFT marketplace that has attracted global attention, ranking 8th in global trading volume in July 2021 and "No. 1 NFT Marketplace in Expectations" in Japan, developed by NOBORDER.z and operated by XANALIA Limited. It features (1) NFT, (2) linkage with the Metaverse, and (3) DeFi (decentralized finance) model, which are currently the fastest growing areas in the blockchain market, and its diluted potential market capitalization exceeded $1.4 billion (approximately 165 billion yen) within one month after its launch.
Together with Pony Canyon Planning Inc., Fujiland Inc. and Fuji Creative Corporation, the company is holding the "XANALIA NFTART AWARDS 2021" to discover and support creators from around the world.

■ About NOBORDER.z
A next-generation entertainment technology company with a vision of "a world without borders" and operations in five countries around the world, centred in New York, USA and Dubai. The company operates a business that fuses entertainment and technology, including a metaverse based on blockchain technology and an NFT platform.
■ Corporate information
| | |
| --- | --- |
| Company Name | NOBORDER.z FZE |
| Location | Business Center,  AI Smooch Building, UAQ Free Trade Zone, Umm AI Quwain, UAE. |
| Business content | Development of blockchain technology, VR, XR, AI, NFT and operation of service |
| Representative | Rio Takeshi Kubo |
| Corporate site | https://www.noborderz.com/ |
| Representative Twitter | https://twitter.com/rio_noborderz |
■ Contact information