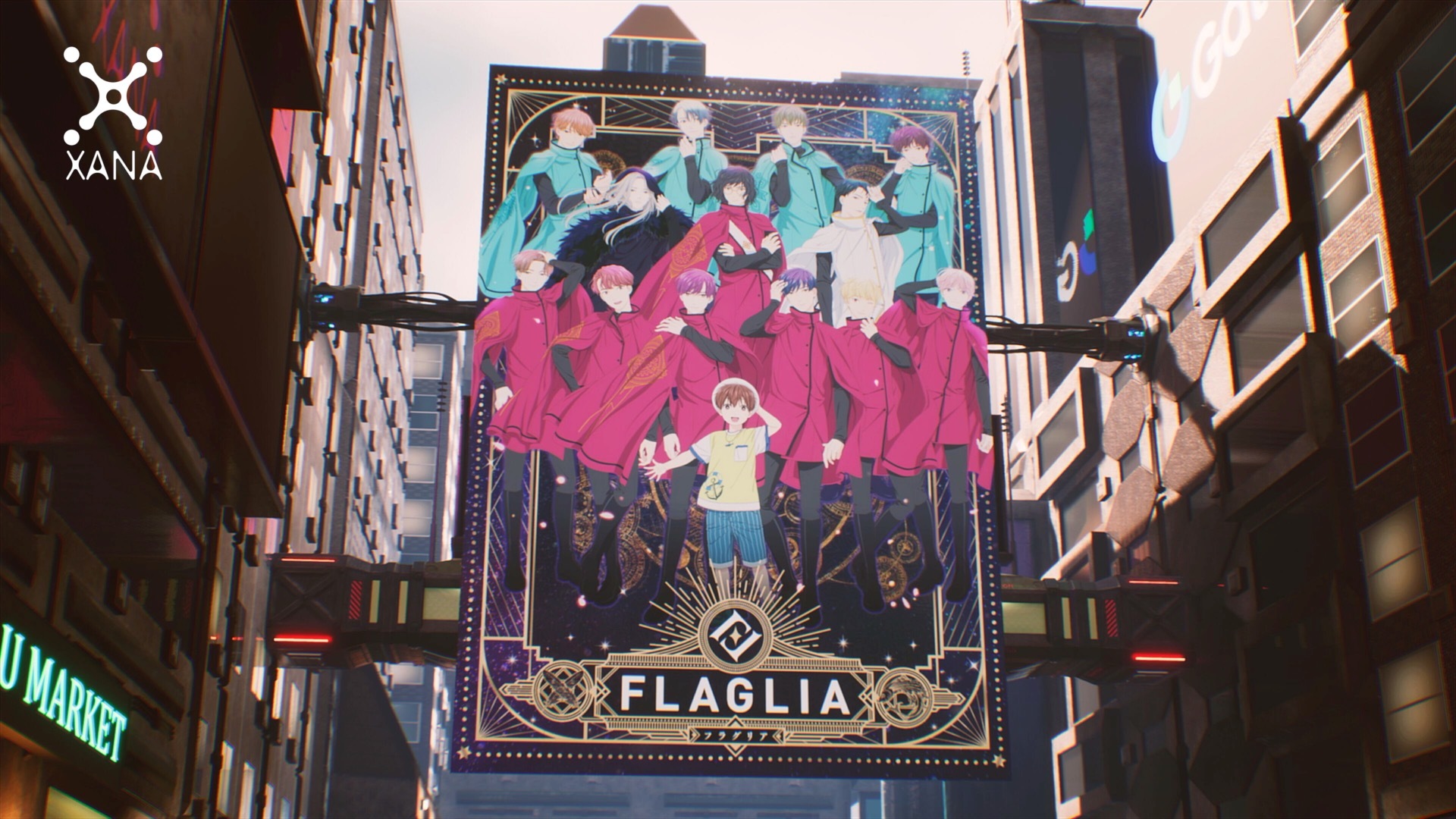 An international entertainment blockbuster now fused with cutting-edge technology!
XANA, a Web 3.0 metaverse developed by NOBORDER.z (CEO Rio Takeshi Kubo), has announced that it will develop a metaverse and NFT game of "FLAGLIA," an original anime and musical project that is rapidly gaining attention for its high-profile collaboration of top artists from Japan and Korea. The company announced that it will develop the "FLAGLIA" metaverse and make it into an NFT game. "FLAGLIA" will be the first multimedia mix project to be simultaneously developed as an anime, musical, NFT, and metaverse.
The "FLAGLIA project" is a media mix project that includes the original anime "FLAGLIA" to be broadcast in 2023 and the musical "FLAGLIA THE MUSICAL" -Yukite Kaerishi Monogatari- that depicts a different era from the anime, to be performed in February 2023 at the Seinenkan Hall in Japan.
Original story and screenplay by Takadono En.
Animation is being produced by Studio Gaina.
The theme song and cover songs will be provided by THE BOYZ, a popular KPOP group that has had a very successful arena tour in Japan. Yoshikuni Dochin (CHEMISTRY), is a leading Japanese vocalist who performs not only in musicals but also in CV, along with another KPOP artist, Yunak (SUPERNOVA), who is also an upcoming voice actor. In addition, the musical will feature the members of NIK, a Japan-Korea joint global group.
XANA is currently one of the most popular Web 3.0 metaverses in the world and has been in the news since last October when it sold 600 million yen worth of land on the metaverse as NFT in 9 hours. It became the talk of the town when it recorded the largest NFT sale ever for a Japanese-affiliated project. In July of this year, the company simultaneously listed on major exchanges and is developing cutting-edge initiatives internationally, including the first NFT game adaptation of world-renowned Japanese IPs such as ULTRAMAN and Astro Boy.
A Web 3.0 and decentralized metaverse mechanism that allows users to own part of the land and platform rights on the blockchain themselves, rather than having them owned by a specific company, is gaining traction.
Currently, XANA is developing a game based on the original story that will be developed in the XANA metaverse. It will be a massively multiplayer action game that takes advantage of the worldview that spans multiple eras and the wizard element of the work and will feature the star-studded voice cast of the anime. The game's assets, such as items and characters, will be sold as NFTs utilizing XANA's own XANA chain enabling worldwide sales. Unlike existing games, users can retain semi-permanent ownership of their assets. The launch of the game and NFT is scheduled for 2023.