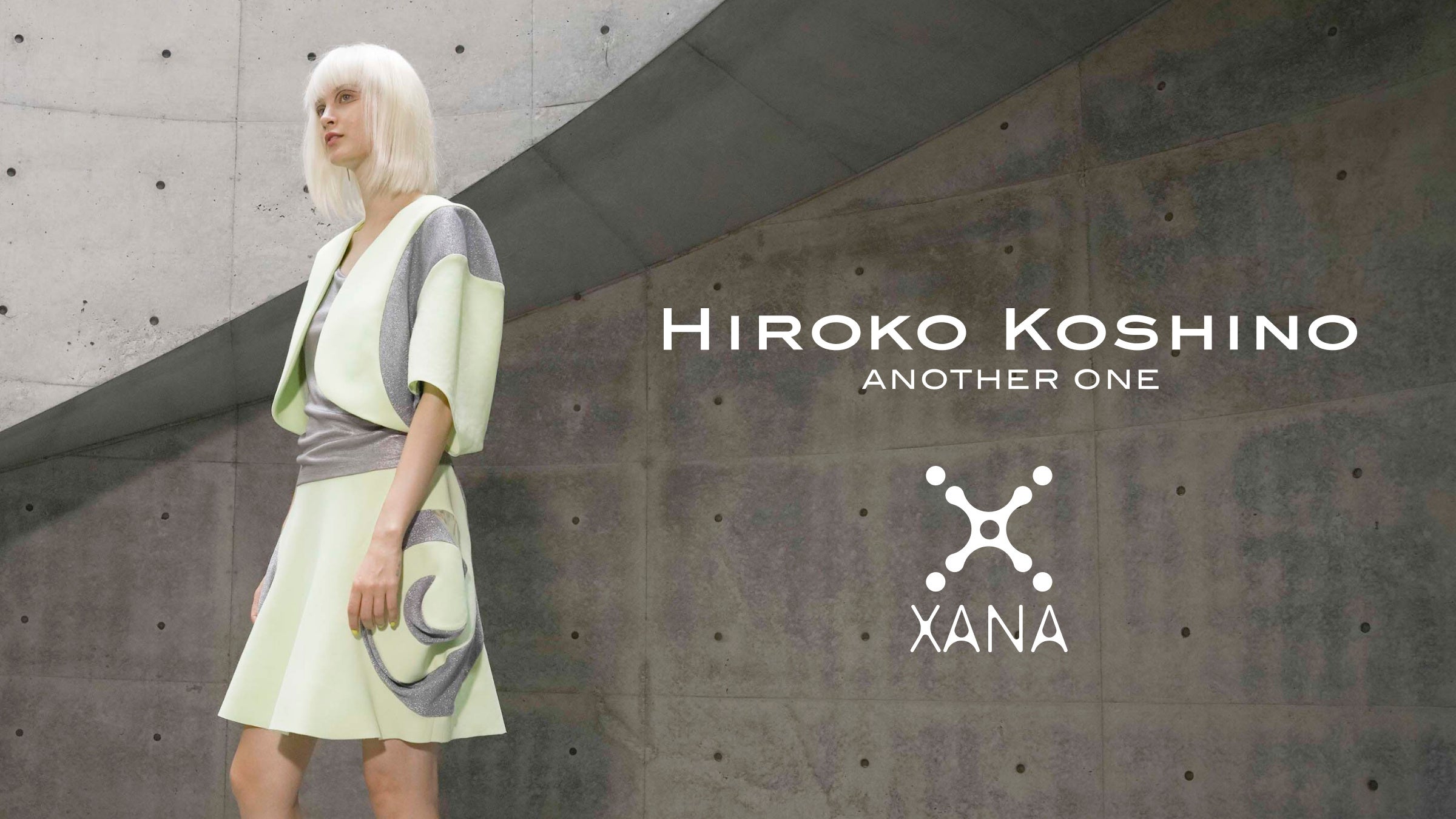 NOBORDER.z FZE (CEO: RIO TAKESHI KUBO / hereafter referred to as NOBORDER.z) has announced the launch of "XANA", a metaverse developed by NOBORDER.z, and "XANALIA", an NFT marketplace, in collaboration with Character Business Laboratory Inc. (President: Yuka Koshino), in partnership with Hiroko Koshino, announced the sale of wearable fashion NFT for avatars to be used in the Metaverse and the opening of a brand store on the NFT Marketplace.
The NFT project will convert Hiroko Koshino's original 3D-designed fashion items into NFT and sell them on the NFT marketplace "XANALIA," where they can be used as wearable NFT worn by 3D avatars in the "XANA" metaverse.
The first 10 looks from the Spring/Summer 2022 collection are scheduled to be released. Visuals of approximately 30 items will be released in April 2022 (tentative), and sales reservations will be accepted. After May 2022, 3D products will be released in collaboration with real products sold in actual stores. In addition to the biannual release of the collection (spring/summer/fall/winter), the company plans to release archived collections as special items.

■ Hiroko Koshino Profile
She began her career as a student at Bunka Fashion College. She has exhibited her collections in Tokyo, Osaka, Paris, Rome, Shanghai, Seoul and other cities. She has also held events in Prague and Hamburg in collaboration with various artists from different fields. In addition to the women's wear brand HIROKO KOSHINO, she has designed many fashion items such as bags, accessories, lifestyle-related goods, and men's wear. In recent years, she has had many opportunities to showcase her paintings and calligraphy and opened KH Gallery Ashiya in 2013 as a space to showcase her work. In 2017, he published a book, "HIROKO KOSHINO | it is as it is", to memorialize the 60th anniversary of the designer. From April to June 2021, he held a major "Hiroko Koshino Exhibition" at the Hyogo Prefectural Museum of Art. She won the 15th Mainichi Fashion Grand Prix in 1997 and the Osaka Art Award in 2001.
Instagram https://www.instagram.com/p/CTO2AxsDqU5/
2022 Spring and Summer Collection Mindset Revolution
■ About the Metaverse "XANA"
NFT-based Metaverse platform and blockchain infrastructure developed by NOBORDER.z. We provide various products, services, and technologies so that users, companies, and IPs can freely perform multiple activities on the Metaverse. One of the hottest metaverse platforms in the world today, announcing various collaborations such as the Tokyo Olympics, the Koto Heartful Museum aimed at enlivening the Paralympics, Milan Fashion Week in Italy, ULTRAMAN, Astro Boy x local government, and many others.
■ About XANALIA
XANALIA, developed by NOBORDER.z and operated by XANALIA Limited, is an NFT marketplace attracting global attention. The marketplace has secured 8th rank in the worldwide trading volume ranking and 1st in the expected NFT marketplace in Japan in July. The key features of XANALIA are:1. NFT, 2. Linkage with the metaverse. 3. The DeFi (decentralized finance) model is currently the fastest-growing area in the blockchain market. Its diluted potential market capitalisation exceeded $1.4 billion (about 165 billion yen) just one month after its launch. Together with Pony Canyon Planning, IncFuji Land, Inc. and Fuji Creative Corporation are holding the "XANALIA NFTART AWARDS 2021" to promote and encourage creators globally.
■ Character Business Research Institute, Inc.
A creative company that aims for innovation in the character/IP business through a fusion of humor, creativity and technology. The first project of the "e-fashion" project, which aims to create a fashion culture in the digital world, was launched. Koshino produced the "Koshino Hiroko x XANA" project.
■ About NOBORDER.z

NOBORDER.Z is a next-generation entertainment technology company with operations in five countries worldwide, centered in New York, USA and Dubai. With the vision of "Wonderful World with NO Borders," the company is developing the NFT metaverse "XANA" and the NFT platform "XANALIA" based on blockchain technology for the global NFT market and also NFT game "NFTDUEL" and other businesses that integrate technology and entertainment.
| | |
| --- | --- |
| Company Name | NOBORDER.z FZE |
| location | Business Center,  AI Smooch Building, UAQ Free Trade Zone, Umm AI Quwain, UAE. |
| Business content | Development of blockchain technology, VR, XR, AI, NFT and operation of service |
| CEO | Rio Takeshi Kubo |
| Website | https://www.noborderz.com/ |
| Twitter | https://twitter.com/rio_noborderz |
■ Contact us